Announcement
Dyce Match Report
More editing options
Dyce were the opponents for our second McBookie.com Superleague fixture of the season. Dyce were favourites to take the three points, which they did, but all agreed that a draw was perhaps a fair result overall.
Only two minutes in and a long Dyce throw in caused problems with the resultant shot well over the Saints bar. A very late tackle by the Dyce No. 9 on Darren Reid resulted in the right back being replaced by Conran Wilson. The big centre was indeed fortunate to receive only a yellow card, in comparison with the tackle that our own Kieran Davidson was red carded for the previous week.
Craig Simpson had a half chance on 10 minutes but elected to beat his man instead of shooting on site, and two minutes later a ferocious dipping shot from Mike Bruce rattled the Dyce bar. But as often happens, Dyce went up the park from that escape, to score the opener when Taylor Christie was too easily beaten up the left and from the cut back a half hit shot bounced over the diving Nico Berton.
But back came Saints and three minutes later the scores were level. Jack Mitchell made a forcing run down the left, passed to Jack Presly and his cross was deflected into his own net by Dyce's Magnus Barclay. A nice favour from the ex Saints player.
Saints were giving as good as they got and Greig Mackie's turn and shot went well over followed by Seamus Croll's effort being deflected for a corner. And from a Saints move in 35 minutes, the Dyce keeper's long kick out was latched onto by the No.9 and despite the attentions of Conran Wilson, he tucked the ball under the advancing Berton.
Dyce controlled the final 10 minutes of the first half with Nico making a good save at the feet of the centre, but it was Jack Presly who had the last say when his 20 yard effort went a foot over the Dyce bar.
The second half was only two minutes old when Dyce blocked Conran Wilson found Darren Pyper with a slick pass but Pyper's effort was blocked at close range. It was a better start to this half than the one just ended, but too may passes were beginning to go astray at this stage.
Time for a change, with young Craig Peter coming on for Taylor Christie. And he was right in the action within four minutes when a free kick eluded the substitute at the back post. Mike Bruce evaded a couple of Dyce tackles with his resultant shot being saved by the keeper's legs.
At the other end Nico had to be alert when he saved well at his near post and just as Dyce started to look dangerous another substitution was made with Stuart Rogie replacing Greig Mackie on 73 minutes.
A long range Pyper free kick went through the Dyce wall but straight at the keeper and as Saints remained on top, the home side were beginning to get rattled. A Presly free kick was then deflected for a corner from which Bruce headed over.
The Saints pressure continued and with five minutes remaining, from a Simpson corner Croll's powerful header went a foot wide, but at the other end it was a similar move with Dyce going close.
It looked as though young Craig Peter had got the equaliser when a Conran Wilson shot was deflected and with the ball landing at peter's feet he struck a lovely angled shot that appeared to be going in, only for the Dyce keeper to save with his legs at the near post.
The last chance was gone and we were definitely unfortunate to lose this match against a side that are supposed to be one of the favoured teams to challenge Banks O'Dee for the title.
Next week is another McBookie.com Superleague match with newly promoted Colony Park visiting Milton Park, kick off 2.00pm.
Team: Nico Berton, Darren Reid (Conran Wilson), Craig Simpson, Jack Mitchell, Josh Robertson, Darren Pyper, Greig Mackie (Stuart Rogie), Jack Presly, Seamus Croll, Mike Bruce, Taylor Christie (Craig Peter). Subs: Matthew Law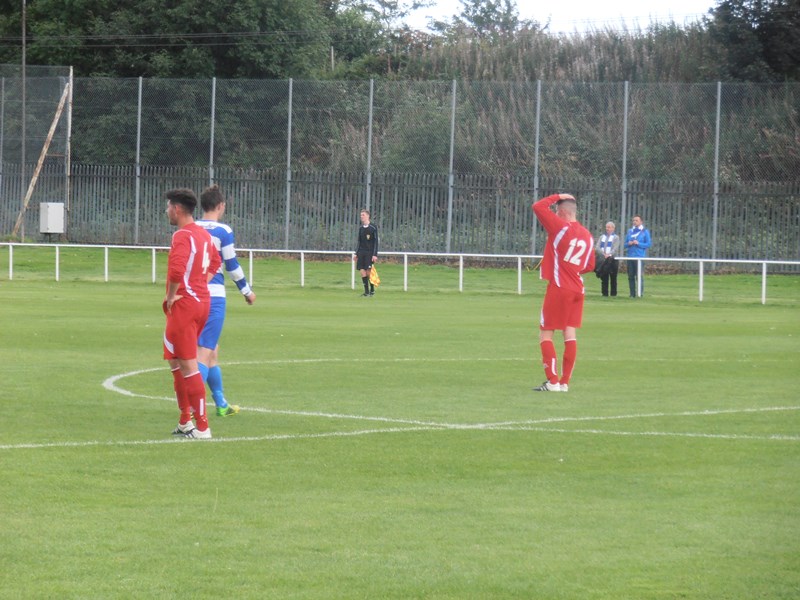 Comments
There are no comments for this announcement.