Announcement
Yank Rally comes up short
More editing options
Yanks Rally but come up short
The Indians and Yankees played a make-up game today on a beautiful day for baseball at Richard`s Field. The Yankees found themselves down 8 runs early as Yankee hurler Hayden (H) Mitchell struggled to find his control. With their backs to the wall the Mighty Bombers called on fellow hurler Jake (The Snake) Peralta to right the Yankee Clipper. The Snake battled through a shakey start but found his groove and started mowing the the Tribes hitters down, like a hot knife through butter, striking out 6 batters over the next 3 innings. Being down early sent a shockwave down the bombers bats who railed out 11 hits during their comeback attempt. Yankee Captains; Parker (The Real Deal) True and Andrei (The Big Cat) Buado led the charge going 3-3 and 2-3 respectively. Other Yankee hitters contributing in the comeback attempt were; Ryan (The Pocket Rhino) Sancedo 2-2, Ramon (Mad Dog) Esparza III 1-2; Kyle (The Great Santini) Santin 1-2; Jake (The Snake) Peralta 1-2: Hayden (H) Hammer 1-3; Zach ( Scooter) Berry, 1-2; Jackson (Ajax) Shedd 1-2 and Player of the game Nick (One Eyed Willy) Lake 1-2.. The Yankees would also like to notice Spencer (The Road Runner) Floyd whos great eye for balls and strikes leads the Yankees in on base percentage with .636 and walks with 7. Terrence( T-Bone) Berg also suports a lofty on base percentage at .500.
With the 11-12 loss the Yankees fall to 4-2
The Yankee Organization would like to throw out a special thanks to One eyed Willy himself: Nick Lake, who always shows great effort at practice and at the games and has 2 hits in his last three at bats to prove it. Great job Nick!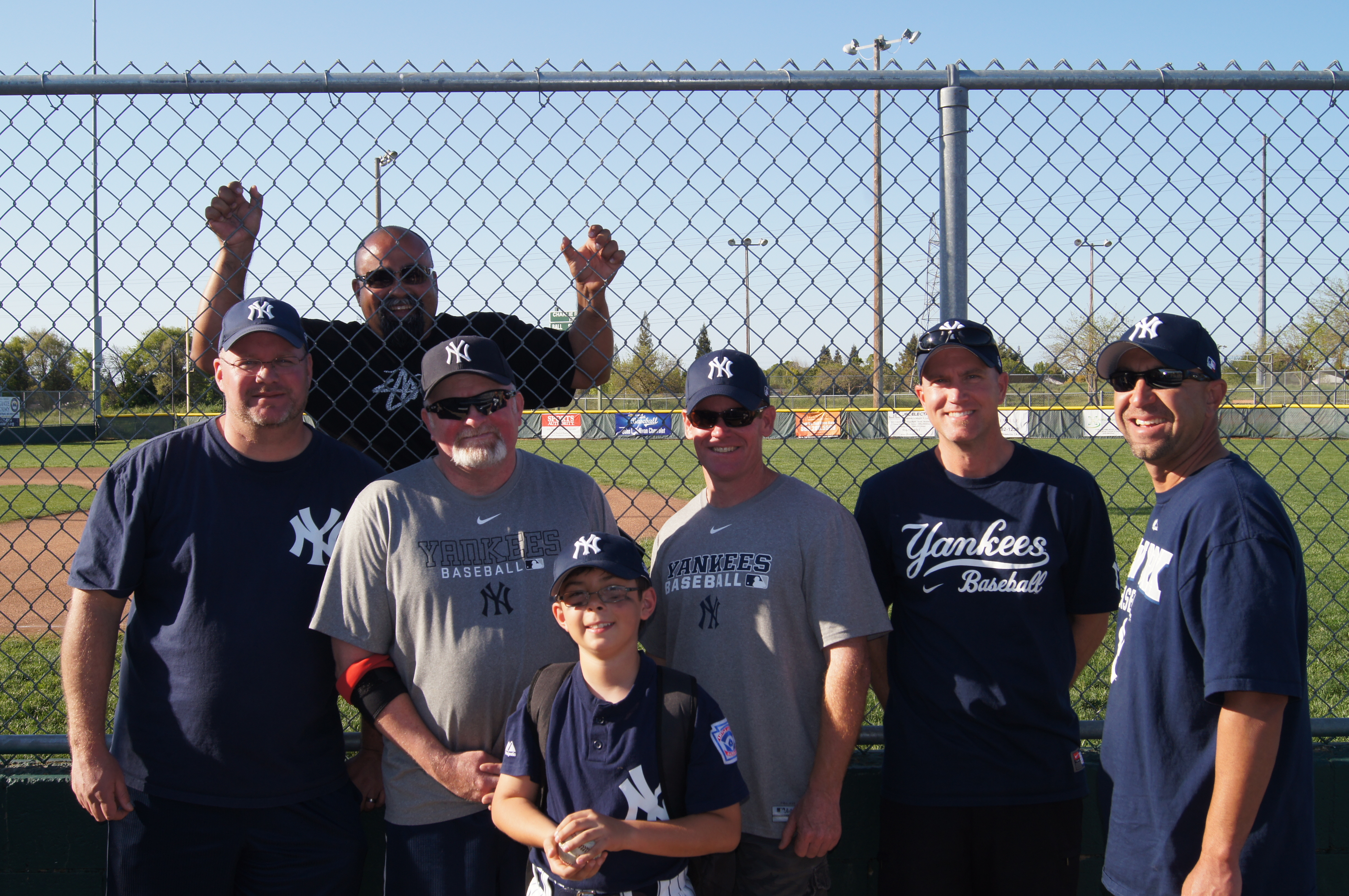 Comments
There are no comments for this announcement.