Announcement
Bombers Even Record on Snakes Blast!
More editing options
Bombers Even Record on Snake`s Blast
After missing two games due to rainouts, the Yankees were back in action against the Giants and their dominating pitching staff, anchored by ex-Yankee Conner Philpot. Once again the Yankee pitchers were up to the challenge. Parker (The Real Deal) True and Kyle (The Great Santini) threw a magnificent game as they outdueled their counterparts. Unlike last game when the Mighty Bombers stumbled on defense, this time they dropped down a leather curtain over the G-men. The Yankee defense was led in the outfield by Jackson (Ajax) Shedd and Zach (Scooter) Berry who made tremendous running catches to rob Giant hitters of extra bases. Other great Yankee defensives plays were: Ryan (Pocket Rhino)Sancedo and Spencer (The Road Runer) Floyds` textbook back-up play behind first base; Hayen (H) Mitchell reeling in a flyball behind firstbase; and Ramon (Mad dog) III Esparza`s game ending double play! The Yankee offense made it`s season debut (two Games into the season). Terrence (T-Bone) Berg laid down a textbook bunt and scored the first run of the season when Jake (The Snake) Peralta hit a Grand Slamunami. Andrei (The Big Cat) Buado added a massive triple for the Bombers.
With the 5-2 victory, the Yankees move to 1-1
The Yankee Organization would like to throw out a special thanks to; Jake (The Snake) Peralta; player of the game for an outstanding effort, and blasting a Grand Slam!
The Yankee Organization would like to throw out another special thanks to Nick (One eye Willy) Lake, who is on the injured reserve (with a black eye, suffered during practice) for coming out and supporting his team-mates. Hurry back Nick!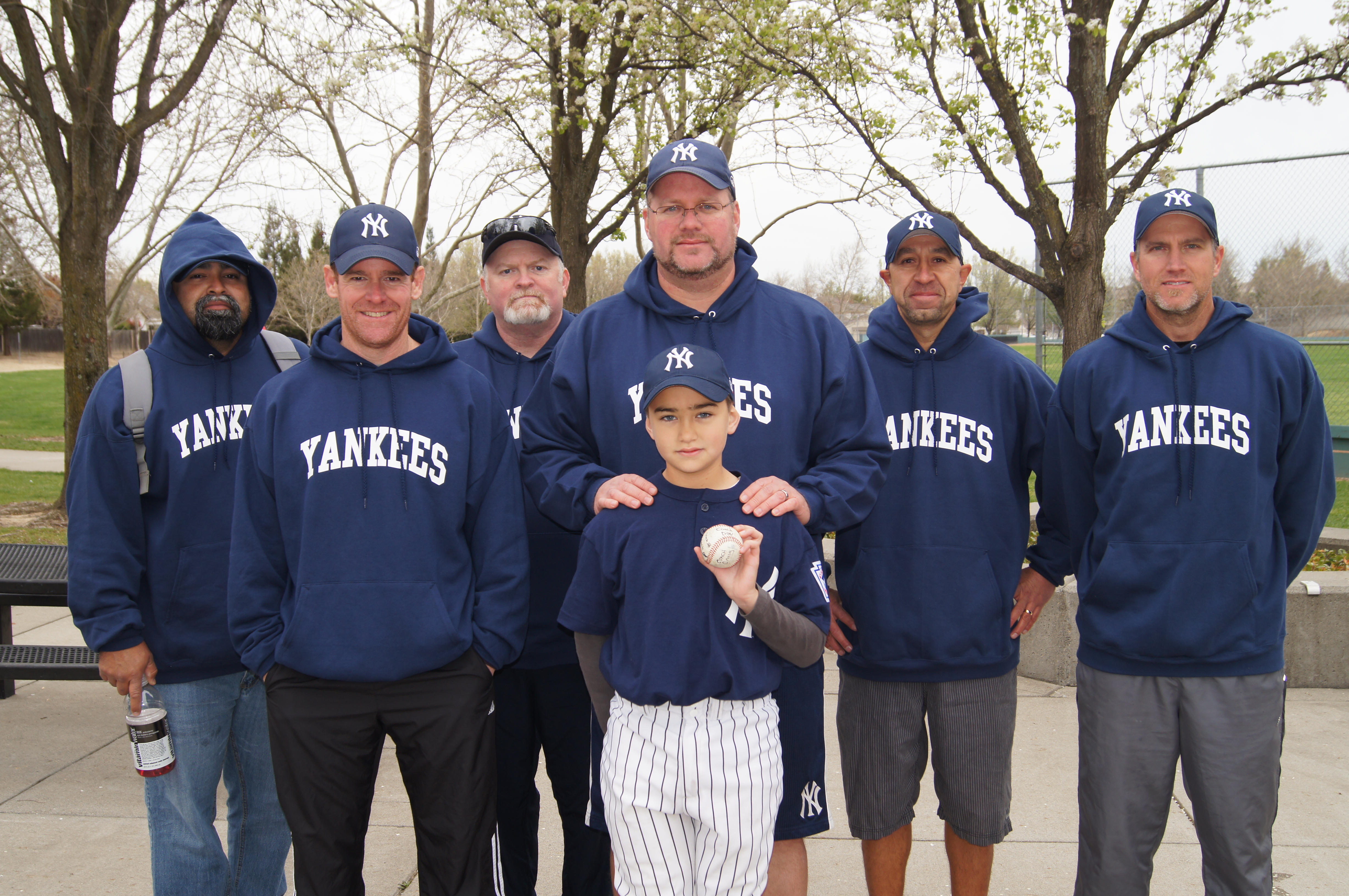 Comments
There are no comments for this announcement.