Welcome MC UNITED SOCCER TEAM

MC UNITED BOYS U12 Indoor Team

Keep focused on what you need to do in the games, while you at practices.

2nd Game is Sunday 1/24/10 @ 11:45am. Try to be at the field @ 11:15am if possible to warm up.


CHECK OUT SOME SOCCER SKILLS:
A kid at the time was only 6 years old..(tab this line)
JOGA BONITA Tv video (tab this line)
Ronaldinho vs Ronaldo (tab here)
T E A M :

TOGETHER

EVERYONE

ACHIEVES

MORE.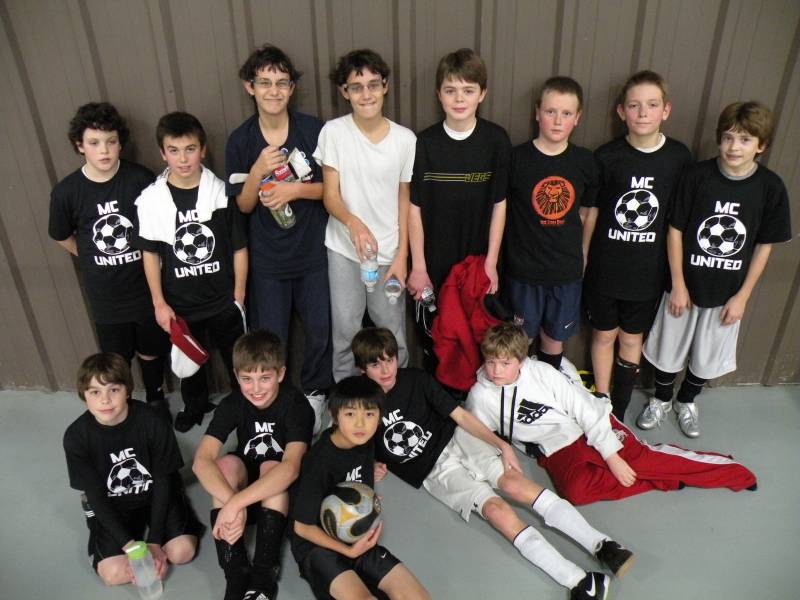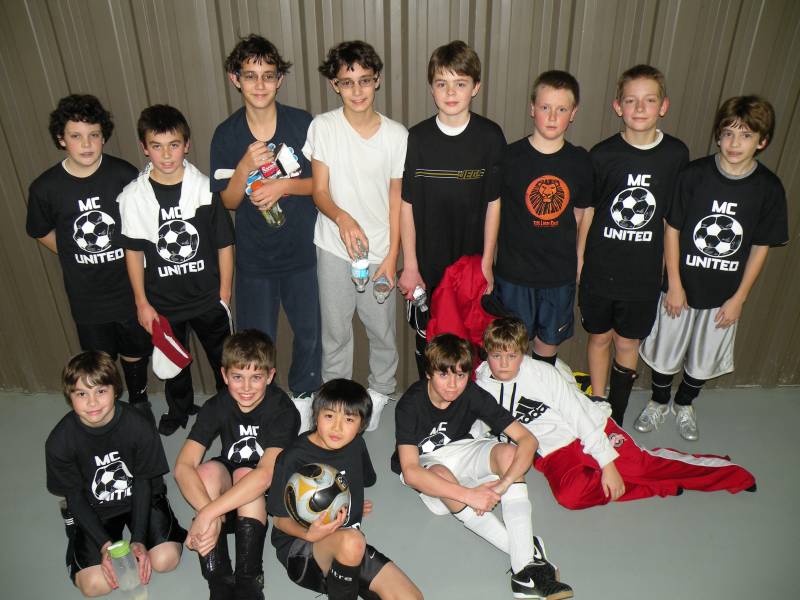 This was a great team to work with. Everyone seemed to get along well together. What do ya think Matt.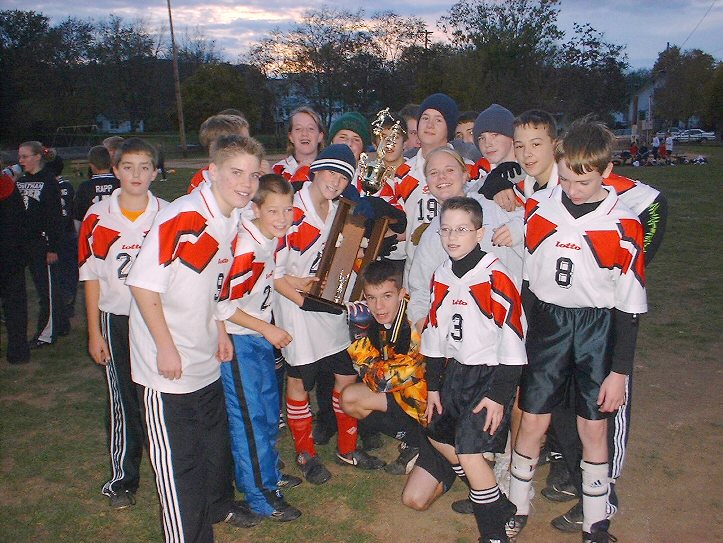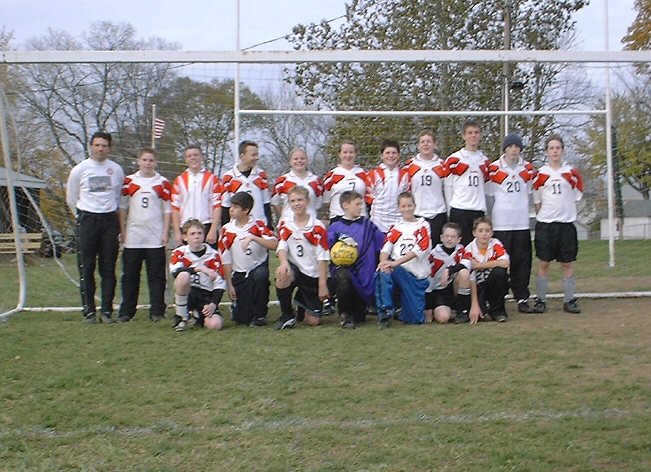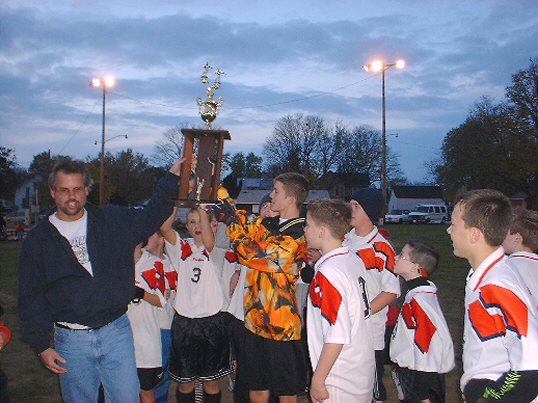 Thursday 5/1/03: MC United vs Union Cty Monarchs; MC United-1 Monarchs-7 We were a little slow moving to the ball in the 1st half. We were usually about 1 step behind. We need to make sure that we clear the ball out of the defense. We should never try to dribble in out 3rd of the field when the other team is pressuring us. Clear the ball out to the Wingers on the side. If as a last result and the pressure is too strong, and you do not have enough defense in the back, then clear the ball out to the side, and this will give you enough time to get some defensive help and support back. The 2nd half was a much better half. After 15 minutes in the 2nd, we were 1 – 1. We were pressuring the opponent harder, and we were keeping the ball on their 3rd of the field. We were still not getting to the ball fast enough. Keep working on pressuring you opponent, and moving to green space when we have possession. The Monarchs were a bit lucky that Mother Nature saved them. I think we could have scored some more goals I the 2nd half. You need to remember not to dribble in our 3rd of the field. You need to make split second decisions. You need to make fast accurate passes, and passes that lead your teammates. Make lots of give and go passes, and look for chances to switch fields with the ball. You must always keep your eyes on the field and all of the players on the other team. Never let a player slip around you, or sneak away from you, always be aware. Keep practicing at home on TOUCHES AND TECHNIQUES to better your skills, and help the TEAM to become more efficient. Thank You Coaches: Jeff, Dominic, and Assistant to the Assistant-Trey.