Announcement
Lucas Eshbaugh 2013
More editing options
Lucas Eshbaugh was a Captain and led by example playing in the Midfield. Lucas truly gave 100% effort 1st time every time in the offseason , tryouts , every practice and every game. He was the vocal leader for us this season both at practice and games keeping himself and his teammates positively motivated and focused on getting better and staying composed.
In 2013 Lucas's Junior year had 2 goals from 11 shots on goal . He had 5 assists for the season showing the team player that he is. His quick passing skills come from his ability to see the field at a fast pace and find his open teammates. He has a calmness with the ball that helps with our possession game. He started in all 18 matches earning his second varsity letter.
Lucas was voted by area coaches to GWOC South First team and All-Area Dayton South third team.
His season highlights are scoring 2 goals for a 2-2 tie against Fairborn a GWOC South opponent. He had 3 assists against Greenville.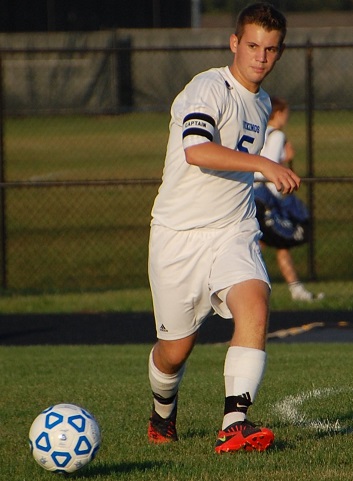 Comments
There are no comments for this announcement.