Announcement
11/19 - Great Rivalry ...Great Game ...and oh by the way !
Posted by
Jeff Mauro
on Nov 18 2001 at 04:00PM PST
More editing options
DELMONT - The match-up between Franklin Regional and Gateway is a rivalry, players who know one another and have played together for many years. Lace the skates up and pull the sweater on and throw everything else out the window. The Panthers opened up the scoring in the first period as Jimmy Daugherty redirected a shot from the point past David Himes at 11:14. Back came the Gators and Zach Flora somehow got a stick on a Matt Kopaczynski bullet and the scored was tied at 1-1. With Gateway on the power play, Chris White stripped the puck from the Gators defense and put Franklin back on top 2-1 on a beautiful backhand move on Himes. The Panthers hurt themselves with penalties, as it was Kopaczynski again who walked out from behind the net and slipped a backhander past Brandon Stalliard to knot the game at two apiece. In the second, the game took a physical presence as both teams fought for every inch. Gateway began to win the physical battles and the loose puck as Lucas Pepper scored a power play goal to give Gateway its first lead. Just 17 seconds later, it was Flora again as he went top shelf on Stalliard to give the Gators a two goal lead at 4-2. Mike Mento cut the Franklin lead to 4-3 with a power play goal late in the second. The third period was a hard fought struggle with no scoring and Gateway walked away with a hard fought win outshooting Franklin 30-27. Oh by the way, the game was curfewed with just 1:07 left and for those people who relish winning a curfewed game, it is an asterisk. 44 minutes of hard work for both teams, a great enthusiastic crowd and excitement, which would have made for a great finish. No finish was to be determined because the league has a bad rule that continues to plague its integrity and identity. Sound like sour grapes, well I coached on the winning team in this game and think the rule stinks even though we won. EVERY GAME WITH THREE OR LESS GOAL DIFFERENTIAL SHOULD BE PLAYED IN ITS ENTIRETY !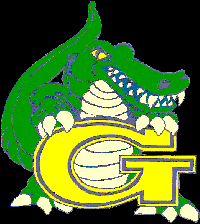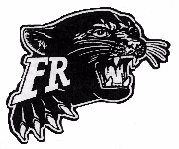 Comments
There are no comments for this announcement.