Announcement
HHS DEFEATS GALLATIN 9-0
More editing options
The Commandos picked up a second straight shut-out on senior night to defeat the Green Wave of Gallatin 9-0.
Junior left-hander Hayden Mullins picked up his third win of the year going five innings allowing one hit and striking out 9 Wave hitters. Kobe Carter struck out two in his inning of work and senior Michael Waller struck out two in his one inning of work to complete the shut-out for the Commando pitching staff.
The Commandos scored a run in the first innning as Austin Mays led off with a single and advanced to second on a wild pitch. A Brett Coker single, his first of three hits on the day, scored Mays to make the score 1-0 Commandos,
HHS would put the game away in the second inning with 6 runs. A lead-off walk to Gabe Dalton was followed with a single off the bat of Nate Vaughn. Dalton advanced to third on the Vaughn single and then a Reid Nelson followed with an RBI single to score Dalton. Courtesey runner Matthew Dorris and Nelson advanced on a wild pitch to second and third. Austin Mays doubled to score Nelson and make the score 3-0. A wild pitch scored Nelson to make it 4-0 and a single from Hayden Mullins made it 5-0 Commandos. A Brett Coker single moved Mullins to third and a sac fly from Harrison Williams made it 6-0 Commandos. Hayden Layne doubled to score Coker to make it 7-0. Gabe Dalton hit what appeared to be a double but for some unknown reason the field umpire called Dalton out on appeal of him missing first base which ended the inning with the score 7-0.
The Commandos got thier final two runs in the bottom of the third. Hayden Mullins reached on an error and Brett Coker doubled. Pinch runner Grant Lang scored to make it 8-0 and Harrison Williams hit his second sac fly of the game to make the score 9-0.
Mullins, Carter and Waller took it from there and closed the game out.
With the win, HHS improves to 24-4 on the year and 10-2 in District 9AAA. The Commandos will next play on Monday April 30 at Wilson Central at 7:00.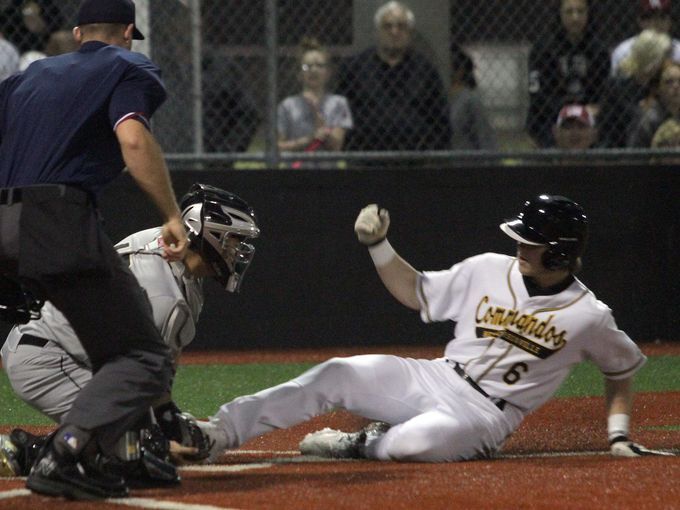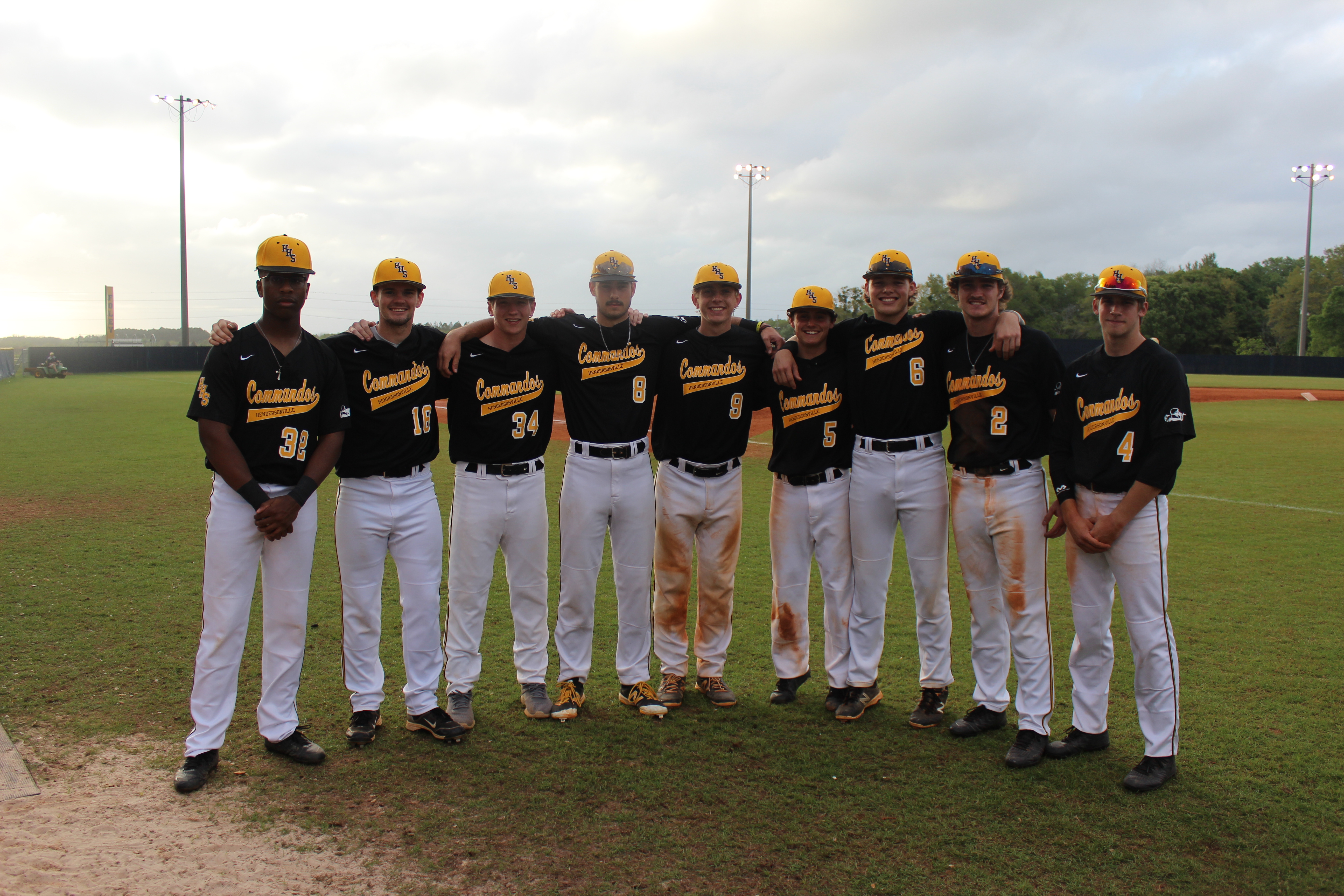 Comments
There are no comments for this announcement.