Announcement
HHS DEFEATS GALLATIN 8-0
More editing options
The Commandos won the first game of a District 9AAA double-header against Gallatin 8-0.
Junior right-hander Cameron Hansen picked up his 7th win of the year going the games first six innings, allowing only two hits while striking out 4 Green Wave hitters. Brandon Tucker came on in the 7th to complete the shut-out.
The Commandos scored single runs in the first and fourth innings to take a 2-0 lead. Harrison Williams had a two-out double in the first to score Hayden Mullins who had singled earlier in the inning. In the fourth doubles off the bat of Reid Nelson and Gabe Dalton produced a run to make the score 2-0.
HHS would put the game away for good in the top of the 7th. Austin Mays tripled with one out and following a walk to Hayden Mullins, Brett Coker doubled to score Mays and pinch runner Grant Lang to make the score 4-0. An intentional walk to Harrison Williams was followed by a single from Hayden Layne to score Coker and make the score 5-0. Gabe Dalton hit his second double of the game to score Williams and Layne scored on a Nate Vaughn single to make the score 8-0 Commandos.
With the win, HHS improves to 23-4 overall and 9-2 in District 9AAA.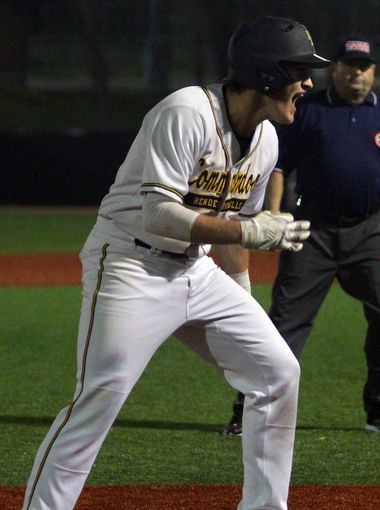 Comments
There are no comments for this announcement.