Announcement
<center>2007 Iron Jag Award</center>
Posted by
Dave Rea
on Nov 22 2007 at 04:00PM PST
More editing options
This is the 3rd time the Iron Jag has been handed out (technically the 4th since there were 2 Golden Jags in 2005). The first time was in 2004 when it was originally award by then Head Coach Lee Mercer. It, like the Golden Jag, was patterned after the Iron Antler Award handed out each season by the Bucks Varsity squad at the high school. This award is similar to the Golden Jag but puts the emphasis on Heart, Toughness, Intensity, and Desire.
This year's recipient is Alex Stanley. Alex is a second year Varsity play who personifies all those qualities that the award recognizes. His play on the field both during practices and games has contributed to the Jaguars continuing their efforts to turn their fortunes around and to making a return to the playoffs this season. Congratulations Alex we are proud of you!
Update: Alex had a good Senior Season with the Bucks in 2012. He caught 16 passes for 258 yards and scored 2 Touchdowns. He graduated in the spring of 2013 and is attending the University of Akron.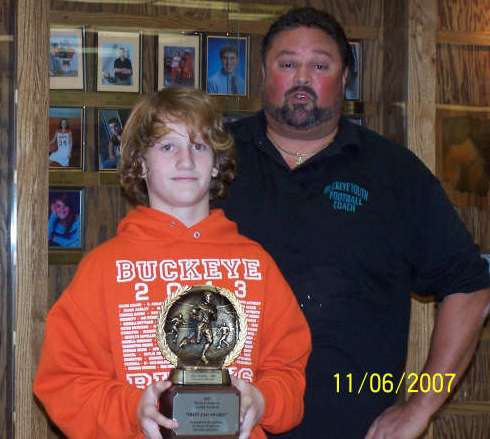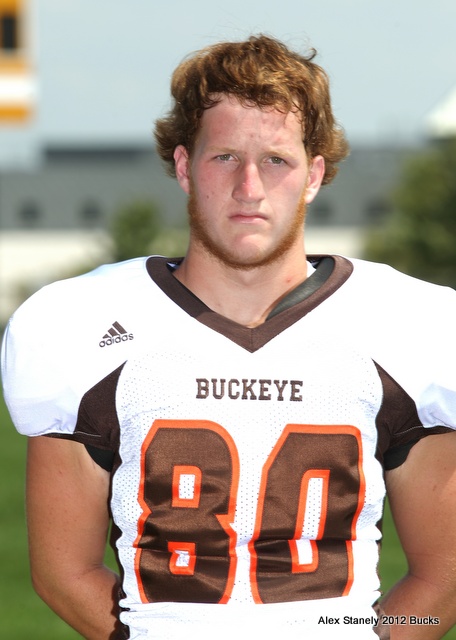 Comments
There are no comments for this announcement.