Announcement
2004 Jags Come Up A Bit Short
Posted by
Dave Rea
on Sep 05 2004 at 05:00PM PDT
More editing options
The CCYF Jets handed the Jaguars their only loss of the season in the 2004 Championship Game that was held at home on Steingass Field. The Jets won the game 12-8 in a that went down to the final 3 minutes. The Jags were leading 8-6 deep in Jets territory when the Jets recovered a fumble and took the ball out to their own 31 yard line. On the next play they lost 5 yards back to the 25. On a 2 and 15 they threw a pass into the right flat and went 75 yards for the score to end it. It was a well played game by both teams and the game capped off the first season of play with the three organizations being involved. There were 12 Varsity teams, they played a total of 99 games, and got down to 1 Champion.
Buckeye Youth Football and the Jaguars congratulate the CCYF Jets on their 2004 BBCC Championship.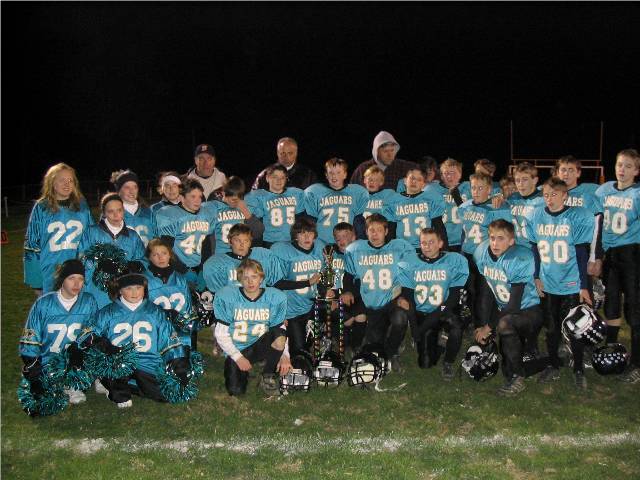 Comments
There are no comments for this announcement.