Announcement
The 2004 Jags Say Thanks To Their Team Mom
Posted by
Dave Rea
on Jul 22 2004 at 05:00PM PDT
More editing options
On Tuesday, November 23rd 2004 the Jags held their annual Award's Night. They had to say goodbye to several players, their families, coaches and their Team Mom as this was the last one for them. Head Coach Lee Mercer presented Team Mom Judy Arena with a plaque recognizing her 8 years with the Jags. The players, cheerleaders and coaches gave her a clock and a gift certificate for a day at the spa for all her hard work over the years.
Judy has been around since the first season in 1996. Her son Mike started playing in the first year of the program. She began as Team Mom in 1997 and has been here ever since. She has spent countless hours doing things for the kids. She helped the new team moms with the Jets as they began in the 2000 Season, and the Bucs when they began in 2001.
She made sure handouts were given after practices when need, she arranged the snack schedule for games, got Dad's too help with the chain gang, organized the homecoming parade participation, the banquet, made sure concession stands were done at all games, and the list goes on. She never complained and made sure she supported these kids every season, and with much sacrafice to her own family. She spent lots of time with the Jags and gave up time at home.
Her son Mike played 4 years with the Jags from 1996-99. He won a Championship in '99 and was the first Golden Jag Award winner. Her daughter Jessi cheered on the 1999 & 2000 JV Squads and the 2001 & 2002 Varsity Squads. The last 2 seasons she has helped Coach Roskey coach the girls. Her youngest son Joe started in Flag in 1999, played JV in 2000 & 2001, and played the last 3 Seasons with the Jag Varsity. He got his chance to play in the 2004 Championship Game, and was the first Iron Jag Award winner in 2004.
You can see from all of the above the Arenas have been involved from the beginning of Buckeye Youth Football. Her husband Mike has always been a huge supporter of what we do and helped coach Flag in 1999. The Jags and Buckeye Youth Football want to say thank you to the Arenas, and most of all Thank You Judy! We Love You and will miss you! You will always be our Team Mom!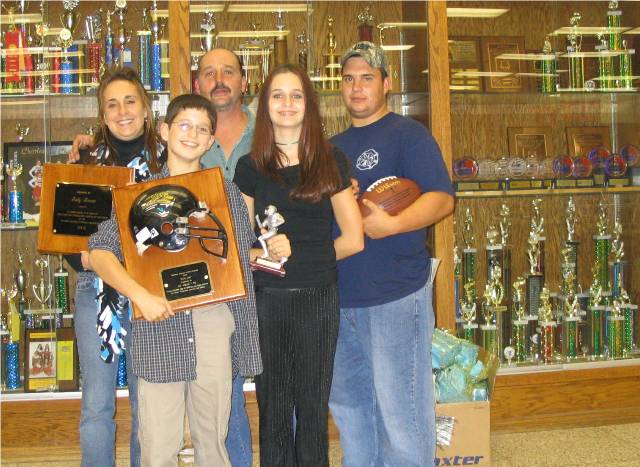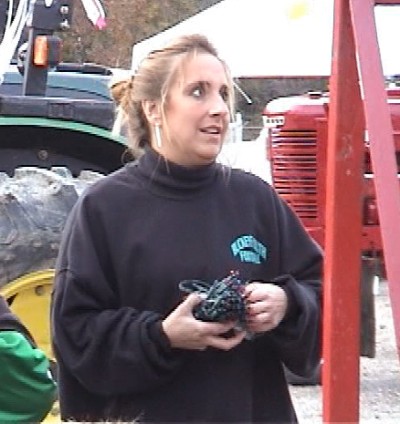 Comments
There are no comments for this announcement.