Lombard Orioles 24-3
West Allis Nationals 20-10
Sheboygan A's 19-10
Kenosha Kings 13-17
DePere Dodgers 12-16
Burlington Barons 8-20
Addison Braves 5-25
The West Allis Nationals announced Tuesday their Regular Season Schedule for the 2019 Season. The squad will face off against Wisconsin State League Rivals Lombard, Kenosha, Addison, Sheboygan, DePere/Green Bay, and Burlington a total of 5 times each.
In addition, they'll square off against Northeastern Wisconsin League powerhouses Menasha, Appleton, and Kewaskum a combined total of 6 games. The Nats open their 2019 season against the defending State Champion, Menasha Macs, in a rematch of last year's Championship Final Series.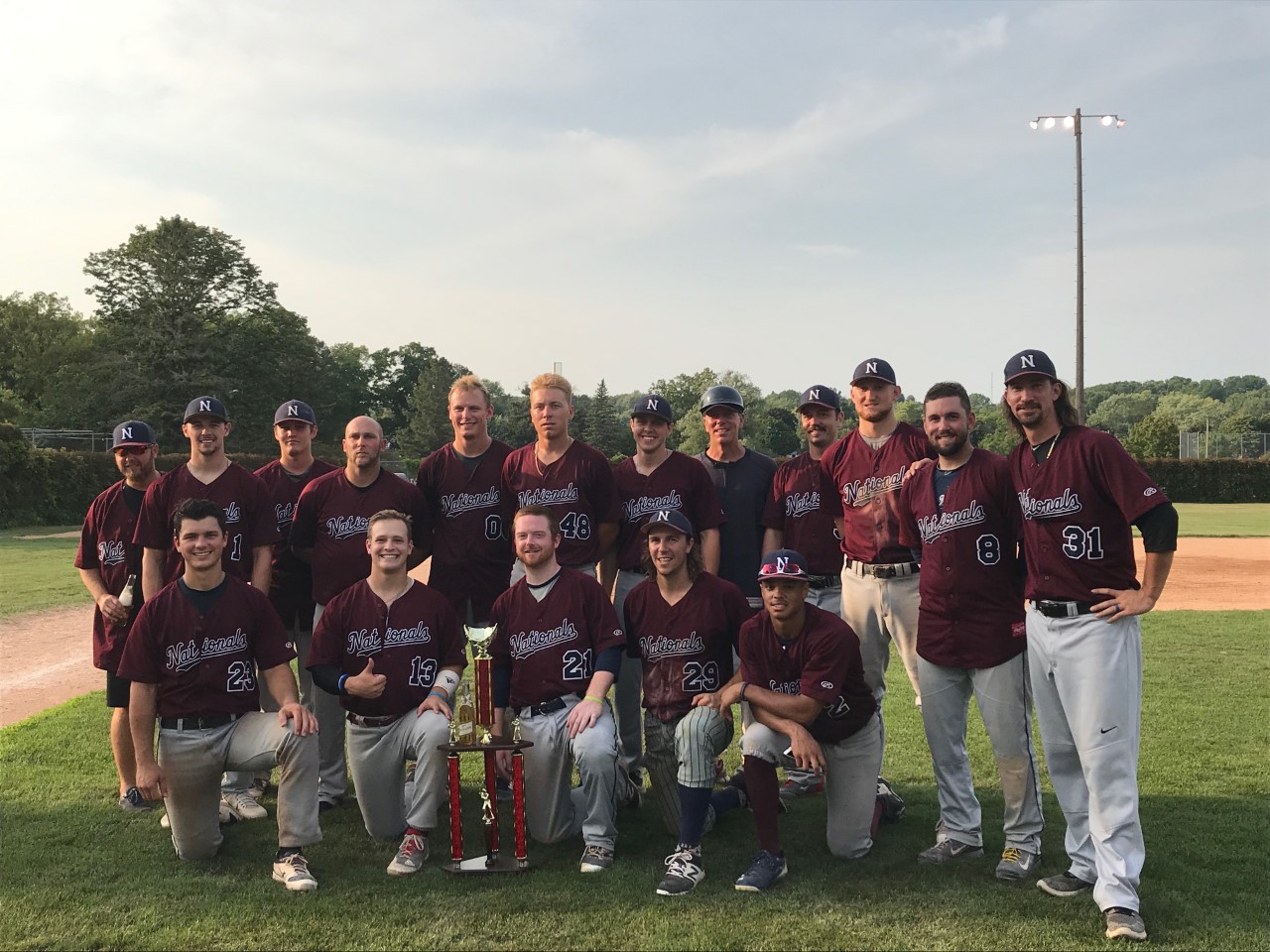 1st Team All League
Rob Coe - Utility
Jonah Meidl - OF
Nathan Aide - OF
2nd Team All League
Alex Moreland - P
Johnny Keane - SS
Adam Cibulka - C
Rookie of the Year
Alex Moreland - 2nd Place
Most Valuable Player
Rob Coe - 3rd Place
Most Valuable Pitcher
Alex Moreland - 5th Place