Announcement
JOIN THE NATIONALS BOOSTER CLUB!
Posted by
Steve Elliott
on Apr 20 2002 at 05:00PM PDT in 2019 Season
More editing options
Tired of long lines while waiting for autographs? We were. Want more access to your favorite National? We do. Interested in learning more about JJ's strategy sessions in his office? No, not really. How about post game BEER? We're there. JOIN THE WEST ALLIS NATIONALS BOOSTER CLUB! Here's what our boosters have to say: "I always wondered what Reisinger talked about on the bench...I still do!" -Grasshopper. "For years I believed Elliott was a tool... Now I know for certain!" -Dan F. "JJ and Laura are sooo cute together!" -Big Daddy. DON'T DELAY...BECOME A BOOSTER TODAY!!!!!!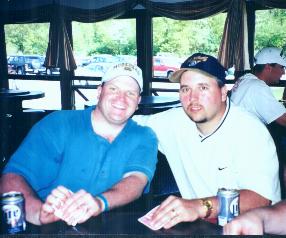 Comments
There are no comments for this announcement.