Announcement
JACK ROBERTS PASSES AWAY...1924-2011
More editing options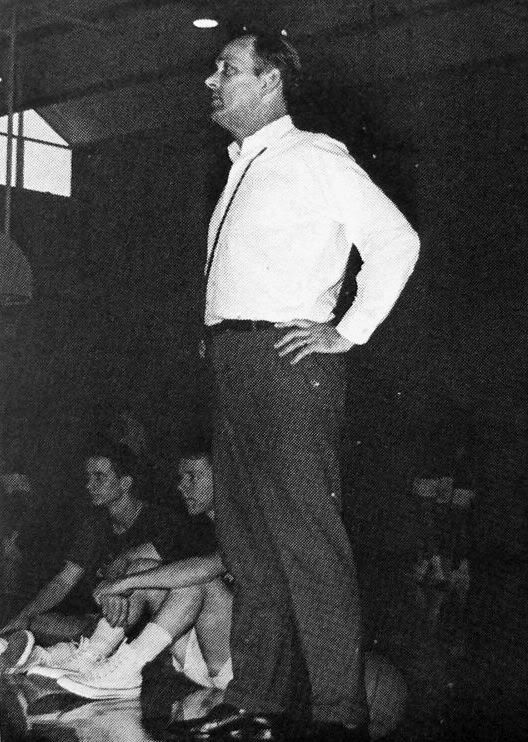 Glendale's first head coach, Jack Roberts,
passed away the morning of January 6th, 2011.

He won 364 games in 21 years at GHS and never
had a losing season! He won 499 games
overall as a head coach at Glendale
and Camdenton.

Coach Roberts won five Ozark Conference titles
and seven Regional/District titles.

Glendale reached the Quarterfinals three times
under Coach Roberts in 1978, 1980, & 1982.

The Falcons captured three Blue & Gold titles
in 1964, 1967, & 1968.

His teams were 27-4 against Kickapoo!

Coach Roberts led the Glendale Boys Tennis
team to a State Championship in 1982.

Jack also changed the school colors and mascot
at Camdenton High while he was the head coach
there in the late-40's and early-50's.
He asked for permission from the Minneapolis Lakers
to use their mascot and colors at Camdenton.

Coach Roberts is a member of the
Missouri Sports Hall of Fame, the
Missouri Basketball Coaches Association
Hall of Fame, and the Drury University
Hall of Fame.

Coach Roberts Versus SPS Schools
34-16(.68%) Vs. Hillcrest
33-18(.65%) Vs. Central
27-4(.87%) Vs. Kickapoo
30-36(.46%) Vs. Parkview
(30-26 outside "Jolly Green Giants" era)

GLENDALE UNDER COACH ROBERTS
1963-64 / 12-12
1964-65 / 18-7
1965-66 / 16-9
1966-67 / 13-9
1967-68 / 18-7
1968-69 / 21-4
1969-70 / 18-5
1970-71 / 11-11
1971-72 / 17-5
1972-73 / 18-5
1973-74 / 17-5
1974-75 / 15-7
1975-76 / 18-7
1976-77 / 13-9
1977-78 / 18-8
1978-79 / 13-11
1979-80 / 26-4
1980-81 / 22-5
1981-82 / 20-8
1982-83 / 21-4
1983-84 / 19-9
1963-1984 / 364-151(.71%)
_____________________________

March 3rd, 1984
JACK ROBERTS ANNOUNCES HE'LL RETIRE AS A TEACHER AND COACH AT THE END
OF THE CURRENT SCHOOL YEAR! Ending a 36-year journey in teaching and
coaching, including changing Camdenton High School's mascot to the
'Lakers,' being apart of the formation of the Tri-County Conf., having
25 out of 29 winning seasons, and founding the Glendale Holiday
Basketball Tournament, which lasted for nearly twenty years!

Comments by Coach Roberts at the time of his retirement:
"I have been a participant in a broad spectrum of southwest Missouri
basketball history dating from 1948 to 1984 and have been privileged
to send my teams against most of the best players and coaches of that
era...I'll tell you it's been a good time and I've enjoyed it."

"I guess I'm most proud of the consistency we've had at Glendale...In
studying the situation I can find no major or minor sports program
in the Springfield school district of comparable age and playing
comparable schedule that can compare with Glendale basketball for
consistency in wins and losses over the past 21 years."

"As I close out my coaching work at Glendale, the basketball program
is in very good condition...Our development teams as has our varsity
have done very well this year...In keeping with our tradition, we have
produced some good prospects."

"In the course of my career as a coach, I've taken the good with the
bad and gone my way...There has been far, far more good."

"In spite of our best efforts, we have not achieved some of the
objectives we've hoped for, so sure that's disappointing...But the
question comes back: Does anyone ever achieve all that they strive
for?...The answer is, seldom...I have no regrets for anything and
would do it the same all over again."

"At Glendale, I'm proud of the 19-0-2 record we've achieved...You know
, won and lost records are important to most coaches, administrators,
and patrons...More important to me, however, than wins and losses, is
the fine rapport and friendship I have maintained with the hundreds
of my former players."

"They of course, are the crux of any coaches success...I am pleased
with the great loyalty shown me and the close relations that I have
with, by far and away, most of them. I am qually pleased at the great
number of former classroom students that come around to say hello
so often."

"After 21 years at Glendale, I'll always have a warm spot in my heart
for that school because of the outstanding support given me."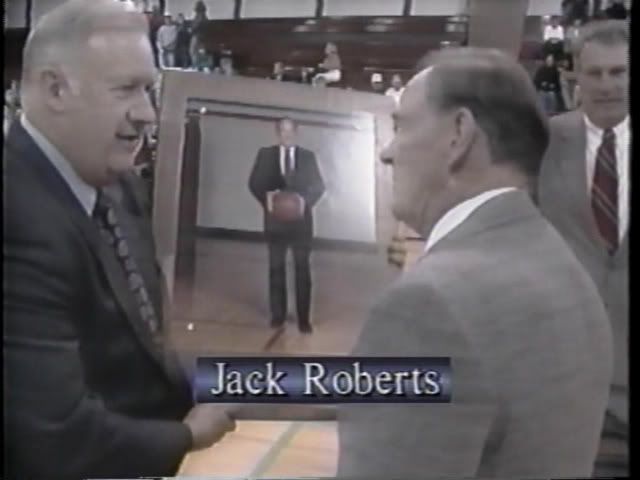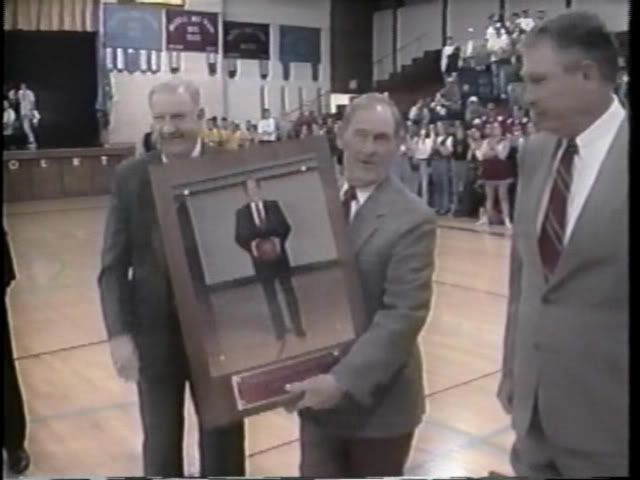 Comments
There are no comments for this announcement.