Announcement
A Look At Glendale's Historic Trip to New York City in '98
More editing options
In December of 1998, the Glendale Falcons became, if
not the first, then one of the few prep teams to travel
from the midwest to play a game, meet or match in
New York City! The Falcons spent four days taking
in many parts of the metro area including the Bronx,
Queens, Brooklyn and Manhattan!

On Friday Dec.4th, the Falcons defeated Fordham Prep
Rams 61-19 on Christ the King's homecourt!
Afterwards, the Falcons watched the New York City
Catholic League season get underway with a battle
between Christ the King Royals and St. Raymond's
Ravens!

Although being many miles from Springfield, Glendale
felt at home with touring a section of Queens called
'Glendale,' a Southwest Missouri State basketball
jersey hanging in St. Raymond's gym, and a Bass Pro
Tournament of Champions banner placed in Christ the
King's gym!

The '98-'99 Falcons went on the have the best season
in the history of Glendale Basketball!

Falcons 'New York, New York' Trip Timeline:

Thursday, December 3rd, 1998
11:30 a.m. - Team members and family leave Glendale
2:15 p.m. - Have lunch at Jess & Jim's
6:20 p.m. - Leave KCI for New York City
11:35 p.m. - Arrive at La Guardia Airport and Shuttle
to Sunvilla Executive Motel in Rockville Center, Long
Island

Friday, December 4th, 1998
10:30 a.m. - Player pickup
11:35 a.m. - Arrive at Christ the King for a noon shoot
around and tour of Middle Village area
5:30 p.m. - Game Prep
6:30 p.m. - Tip-Off / Glendale Vs. Fordham Prep
Approx. 10:00 p.m. - Post-Game Buffet in Christ the King Cafeteria
11:45 p.m. - Return to Motel

Saturday, December 5th, 1998
10:30 a.m. - Pickup by Bus from Motel
11:30 a.m. - Arrive at Christ the King
Noon - 2:45 p.m. - Tour Queens, the Bronx, and Brooklyn
Taking A Look At...
- St. Raymond's campus
- Histroic Yankee Stadium,
- The cemetery featured in 'The Godfather, Part I'
- The 'roadside cafe' featured in 'Goodfellas' and 'Prince of the City'
3:00 p.m. - Buffet at O'Neals
5:30 p.m. - Tour of Manhattan Under Lights
Passing Through & Making Stops At...
- Wall Street
- Madison Square Garden
- The Plaza
- Central Park
- Broadway
- Ride on the NYC Subway system
- Chinatown (Canal Street)
- Battery Park, which allowed the team to view Liberty Island
and The Statue of Liberty as well as Ellis Island
10:30 p.m. - Return to Motel

Sunday, December 6th, 1998
9:30 a.m. - Leave Motel
Noon p.m. - Leave La Guardia for Chi-Town
4:10 p.m. - Arrive at KCI

"It was a historic event for Glendale basketball
to travel half-way across the country to play a team
that was made up of a composite of many different
ethnic backgrounds. It was a truly great experience
for our team," manager Patrick Dailey said.

"It was an awesome trip and a great experience for
our players," Head Coach Mike Keltner said.

"Flying to New York and playing a team from the
east coast was a unique experience. Not many teams
from the Midwest have had that opportunity," senior
Blake Will said.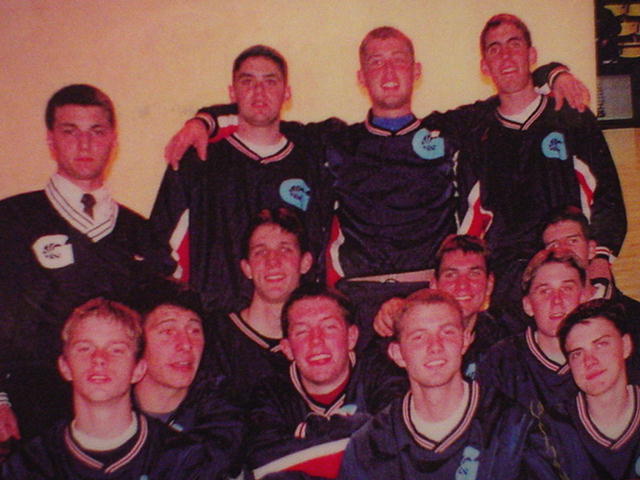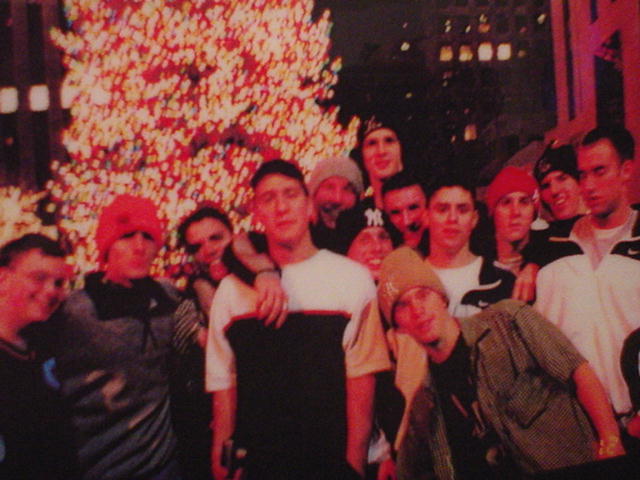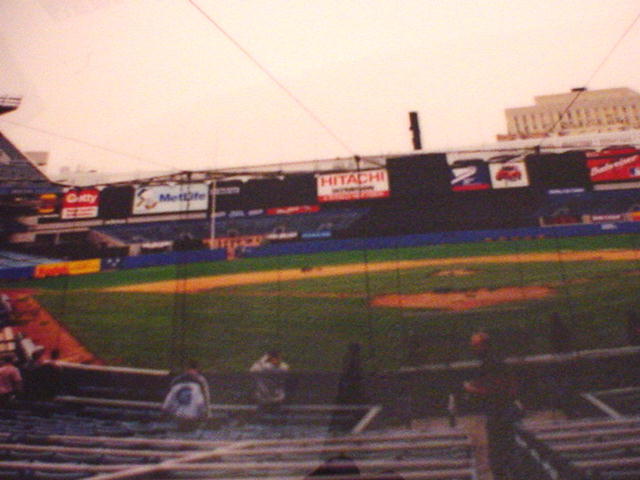 Comments
There are no comments for this announcement.