Announcement
How To View Scores and Game Summaries
More editing options
Please note that game summaries are displayed only if one was provided by the coach, manager or league official.
Click the Schedules link on the left-hand side of this page
Click the Division
Click the Game with a score to view the Game Summary.
or
To view recent game summaries, click headline below:
04/09/11 - Beautiful Start for an Opening Day!
04/14/11 - Way to Answer Back!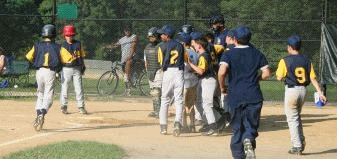 Comments
There are no comments for this announcement.
COMMUNITY REMEMBERS TEPPER - FIELD DAY