The Jets Pee Wee Cheerleaders pulled the curtain down on their 6th Season at the end of 2013. This Division was created after the 2008 to compliment the Pee Wee Football Division which was formed as a step up from Flag but not quite as competitive as the JV Division. These girls are all 7 & 8 years old and learn the basic cheers and dances prior to moving to the JV Division when they turn nine. Won't be long and they will be opening practice in August for the 2014 Season!!
Go Jets! Buckeye Pride!!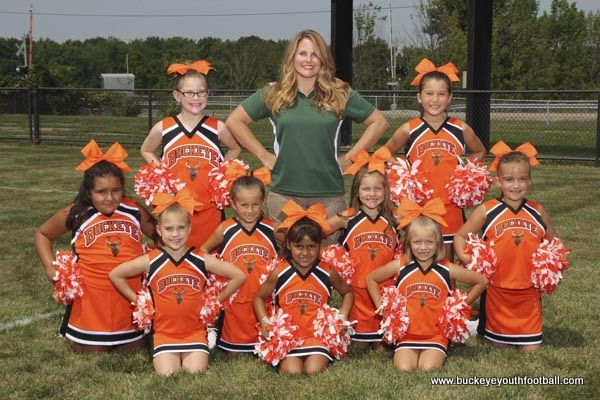 The Pee Wee Jets Cheerleaders will have Coach Nicole McGivern back for the 2014 season. This will be Nicole's fourth season as a Jets Cheerleading Coach. In addition to that duty she will be the Jets JV Team Mom for the second season. The Jets Team Mom for the football and cheer squads is Jess Morcum who is back from last season. Should be another good year for these girls! LET'S GO JETS!!