The Buccaneers Pee Wee Cheerleaders finished up their 1st Season in 2008. The Pee Wee Division was brand new for 2008. There were 3 Pee Wee Football Squads representing the Buckeye Youth Football Association and each of the 3 teams will have a Pee Wee Cheer Squad.
Go Bucs! Buckeye Pride!!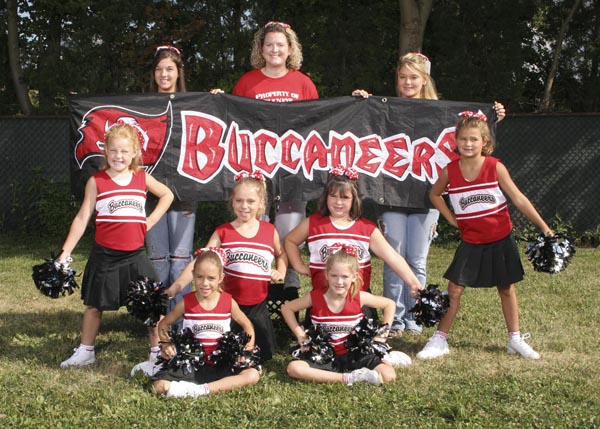 Stacey Stoll will move over and coach the Bucs Pee Wee Cheer squad. She will be in her 3rd year overall with the Buccaneers. Last season she coached the Bucs JV Squad. Hopefully Coach Stoll and these girls will have a fun filled season!
Go Bucs!