Announcement
Woodinville Goes Through Ballard 20-3
Posted by
Rob OFarrell
on May 13 2014 at 05:00PM PDT in 2019 JV
More editing options
Out at Lower Woodland Park for another beautiful evening of ball against Ballard. Things were tight through 4 innings and then the flood gates opened up as the bats came alive. Multi-hit, multi-RBI game by over half of our batting order led by Tori Lettus (4 RBI's), Maggie Loyet (3 RBI's), Kathryn Hatlen (4 RBI's) and Alyssa O'Farrell (4 RBI's) and it became a run-away in the 5th inning as the lineup was turned over while scoring 10. Another 7 runs in the 6th inning and it was time to head to Dicks Drive-in for some burgers and shakes! Some more great defensive catches out in left field by Maggie as we are getting used to!
Freshman Lauryn Rhinehart was fantastic in the circle tonight punching out 13 Ballard bats cruising to a 20-3, 6-inning win for the Lady Falcons to push their record to 14-4.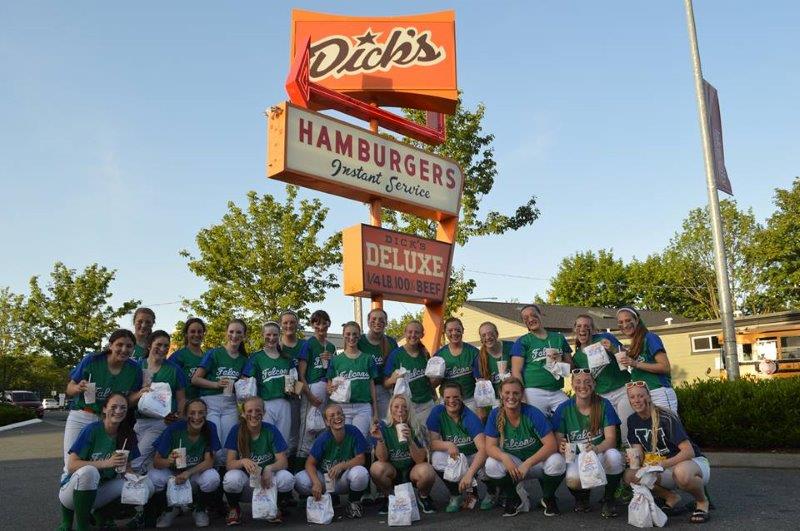 Comments
There are no comments for this announcement.