Announcement
Falcons "WOW" Fans with a 6-0 win over Eastlake to celebrate Little League Night
Posted by
Lynn Varney
on Apr 19 2007 at 05:00PM PDT in 2019 JV
More editing options
The Falcons enjoyed a shut out win over Eastlake tonight while dozens of Little League players from the area cheered them on.  The young "Falcon's to be" were treated to a great game, fabulous snacks, Woodinville T-shirts, assorted Falcon attire, green and blue pre-wrap for their hair and a chance to get autographs from their favorite Falcon players after the game. It is a toss up as to who enjoyed it more, the players or the fans!
Woodinville 6 vs. Eastlake 0

at Woodinville High School
Apr 20, 2007
Highlights
Katie Bunger, Kelsey Leaverenz (5) and Alexis Esser; Devan McComb and Lauren Hamilton. WP — McComb (6-1). LP — Bunger. Eastlake highlights — Elaina Atherton, 2-2. Woodinville highlights — Devan McComb, 2-3, run, RBI, 2B; Jamie Stivala, 3-3, 2 runs; Tobey Varney, run, 2B; Maggie Wagner, 3-4, run, 3 RBI, 2B. Records — Eastlake 9-5 (8-5), Woodinville 11-1 (11-1).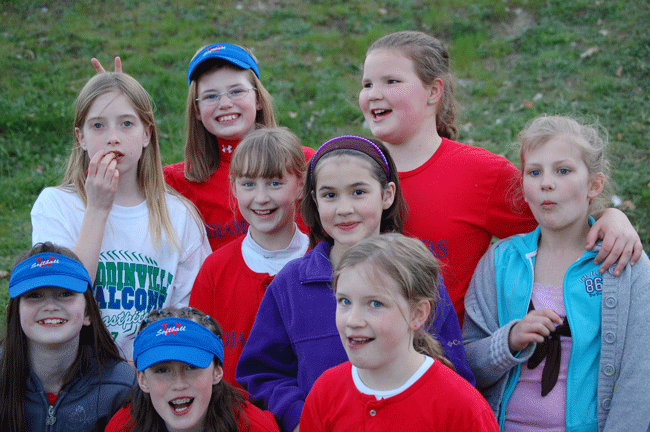 Comments
There are no comments for this announcement.