Announcement
Jay Cutler & Jon Goldsberry (NFL Players) Visit The Spikes!!!!
More editing options
On Friday evening June 15th, 2007 Jay Cutler (Denver Broncos Quarterback) and Jon Goldsberry (Chicago Bears Fullback) visited the Southern Indiana Spikes Athletic Center. A large crowd of current and former Spikes athletes and parents were in attendance. The evening started out with a light meal followed by a personal question and answer session with the two NFL players. There were several good questions and responses made through out the session. Jon & Jay did also touch on what it takes to be successful not only in sports, but in the game of life...hard work and dedication!!! Afterwards an autograph signing and picture session concluded the evening.
Everyone in attendance had a very memorable night at the Spikes Athletic Center.
(Click on "Pictures" in the left menu for more photos from the evening)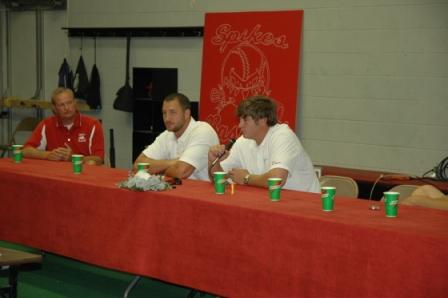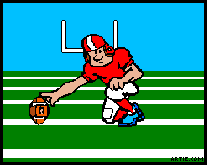 Comments
There are no comments for this announcement.