Announcement
11U Team Finishes Runner-Up in Two Recent Tournaments!
More editing options
The 11U Southern Indiana Spikes finished second in the April 28-29 and May 12-13 BPA baseball tournaments held in Owensboro, Kentucky. Left to right front row: Drew Grass, Dugan Kippenbrock, Kaden Kratzer (bat boy), Zach Zoglman, and Logan Wilkerson. Left to right middle row: Jame Ramsey, Devon Merder, Jared Luebbe, Grant Robinson, Kody Gogel, Malin Webb, and Justin Crane. Left to right back row: Coaches Dean Merder, Keith Zoglman, John Grass and Stacy Kratzer.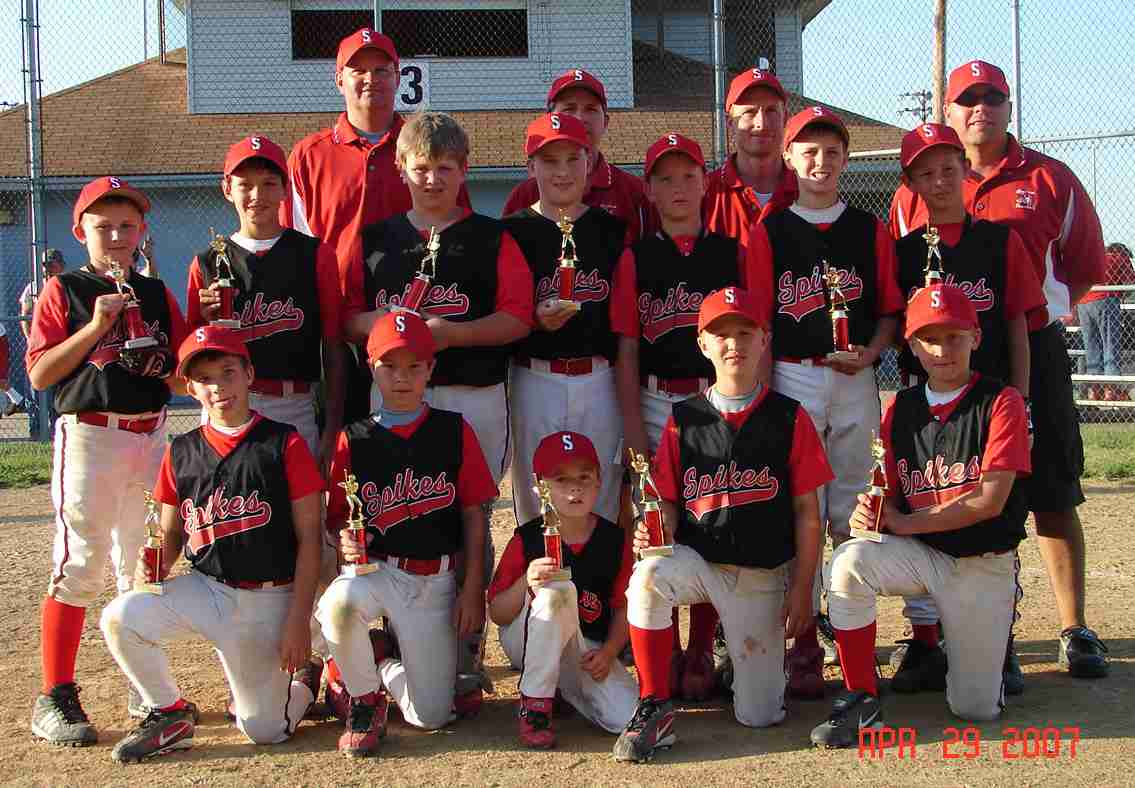 Comments
There are no comments for this announcement.