Announcement
Gordon to run half in honor of husband's disease
More editing options
My husband, Guy Gordon, was recently diagnosed with Type 1 Diabetes. A 54-year-old distance runner who still holds several masters course records in the marathon across the country, we would never have thought he could have Diabetes.
In mid April, Guy started to not feel well. He had to urinate all the time, and after a few days, checked his weight to discover he had lost 9 pounds in four days. He had some other odd symptoms too. The culmination was a visit to the doctor who said his sugar was high and gave him a glucose monitor to check his levels. That was Tuesday, April 24th. Guy owns a business called Back on Track through which he counsels kids and teens who are dealing with all sorts of adversities in the context of fitness, guidance and motivation. Though he mostly goes to the kids' homes, some of the kids come to our house to work with him in our home gym. That was the case that Thursday, April 26th. Guy arrived home a few minutes before the client and his father were to arrive. He looked terribly thin, appeared gray and said he felt horrible. I insisted he take his sugar.
Rather than registering a number, the monitor read "Hi." As Guy insisted on proceeding with the session, I scrambled to get him one of the Metformin tablets the doctor had given him on Tuesday. He took it as he headed downstiars with the client, and I raced for the computer. My Google search for "HI on a glucose monitor" gave me multiple answers all of which either said "Go immediately to the Emergency Room," or "Medical Emergency." Some were even in red. I grabbed things for him and put them in a bag as I tried my best to calmly explain to our six-year-old daughter that we were going to the Emergency Room. When his session was done, it was a fight, but he got in the car and we headed to Newton Memorial Hospital. Good thing, because had we not, we learned later that if he had made it through dinner -- which would have raised the number yet higher -- he most likely would have gone into a comma in his sleep. I would have assumed he was sleeping and he could easily have died.
Four days later, Guy was released from the hospital a Diabetic. His love of fast food was to be turned in for an exceptionally healthy and regulated diet and I was to become a carb-counting personal chef in charge of every morsel that enters his mouth. Guy is now dependent on insulin to live. He has to test his blood sugar multiple times a day and react accordingly if it's too high or, in most cases, too low due to the insulin. He must always carry glucose tablets and his test kit, and instead of driving through Dunkin' Doughnuts or McDonalds, brings his trusty lunch box with his food I've prepared for the day. The running he so loves has changed dramatically too. Running generally quickly causes his sugar to plummet, and because his carbs are restricted, his energy fades much faster.
Our lives are very much changed because of the Diabetes, and at first Guy was pretty bummed out. Then, after a few weeks, his true character broke through, and he's now using his Diabetes as a way of showing the kids with whom he works how he handles adversity in the form of his disease every single day. We are involving our daughter in his illness too, and Guy even plays "Guess Dad's Sugar Number" with her every evening as she watches him test his blood.
On October 14th, I am going to run the Shades of Death Half Marathon, in Allamuchy, NJ, in honor of my husband and how he's dealing with his Type 1 Diabetes. I once was a nationally ranked marathon runner and won marathons, half marathons and distance races all over the US plus Aruba and Puerto Rico. I qualified for the US Olympic Trials in the marathon and my personal best is a 2:49 with a PB in the half of 1:17. Though those are admirable accomplishments and ones of which I am very proud, I am a much better and well-rounded person now. I'm a bit scared to run this half marathon because I haven't raced in quite some time. I am doing it as a fund raiser for Type 1 Diabetes research (otherwise known as Juvenile Diabetes as it generally appears in children). I hope you will help me in this quest. Very truly, Laurie Gordon. If you want to donate, please e-mail me at LaurieGordonRun@aol.com and I will send you the information or call me at 973-271-6624.
About the Juvenile Diabetes Research Foundation: JDRF is the worldwide leader in funding research to find better treatments and a cure for type 1 diabetes, an autoimmune disease that strikes children and adults suddenly and lasts a lifetime.
It sets the global agenda for type 1 diabetes research, and is the largest charitable funder of and advocate for diabetes science worldwide.
To date, JDRF has funded more than $1.5 billion in diabetes research, including nearly $107 million in fiscal year 2010.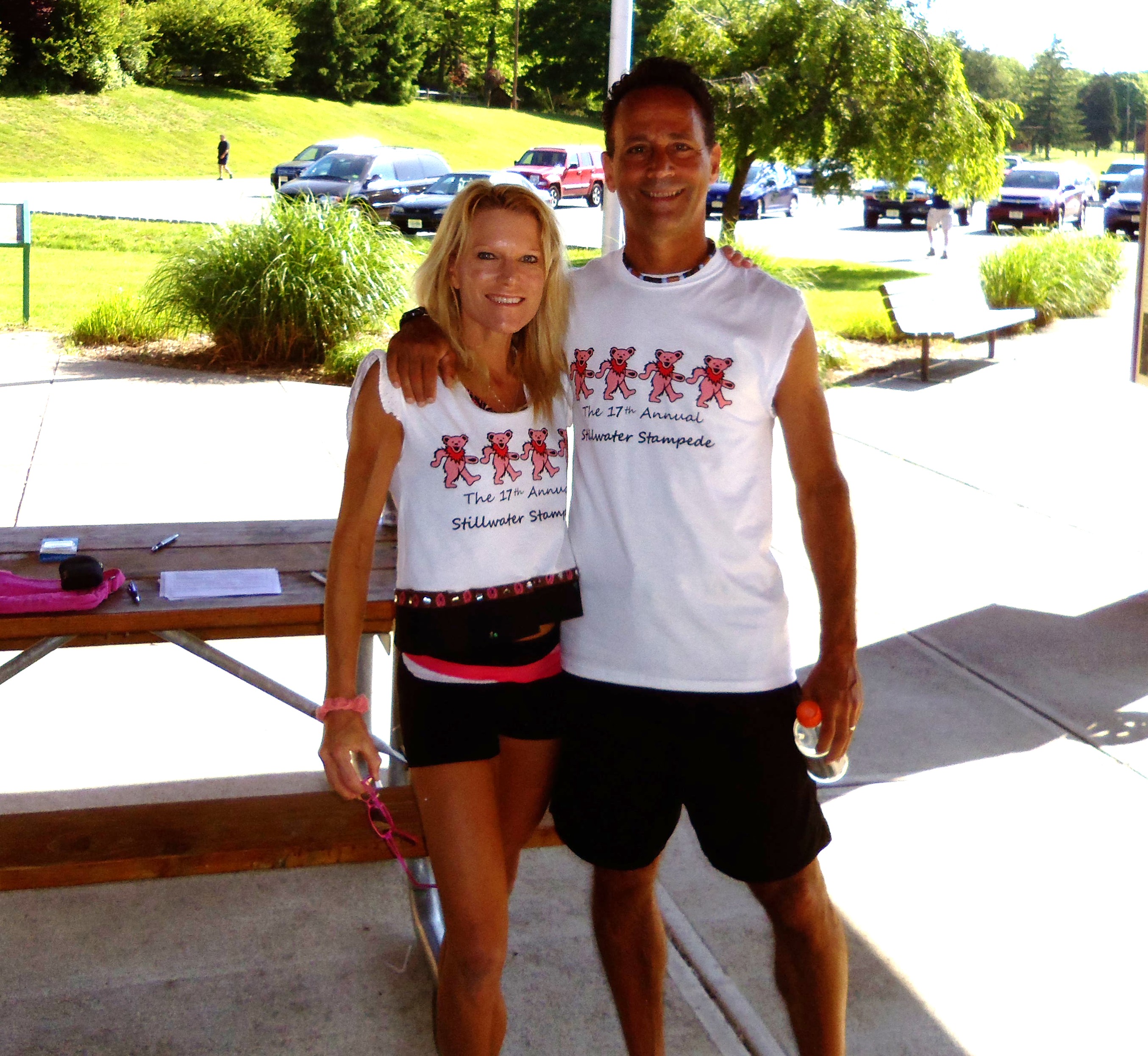 Comments
There are no comments for this announcement.