Announcement
2011 Orange City Tornament AA Division
More editing options
The AA Final Game for the 2011 OCT is set
VP Giants VS AH Dodgers
Tuesday 5-10-2011 5:15 PM
Olive Little League
You may download the PDF file at the bottom of the grid and you will have all the scores received by 8:00 PM 5-7-2011.
There are a lot of missing scores from Saturday. Please email in scores so I can complete the grids.
Thanks
Chuck Kibby
ADA/DIO
CaDist30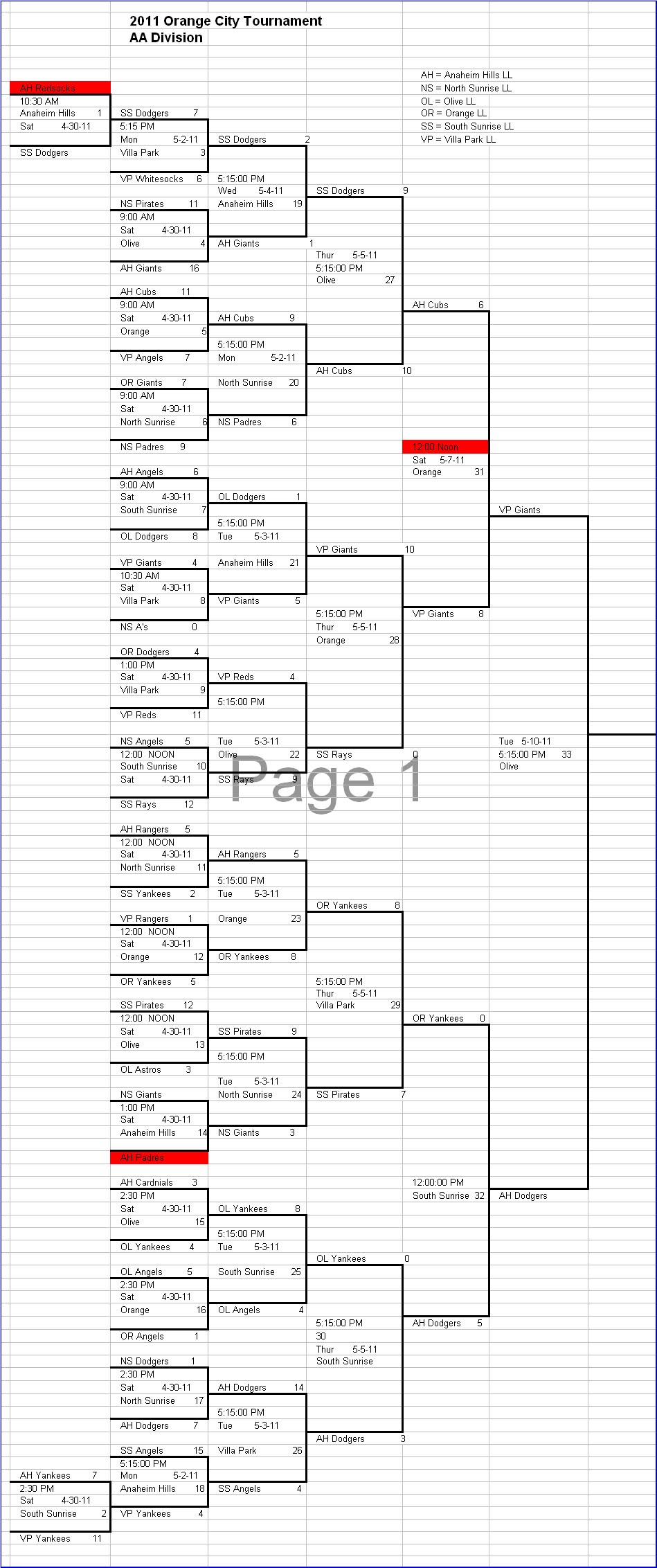 Comments
There are no comments for this announcement.