Announcement
MERCER COUNTY WESTERN PENNSYLVANIA INDUCTS COACH DON JOHNS TO ATHLETIC HALL OF FAME
Posted by
Don Web
on Nov 30 2015 at 04:00PM PST
More editing options
The Board of Directors of the Mercer County Western Pennsylvania Athletic Hall of Fame inducted 11 new members to the hall in the Class of 2015. Included in this year's ceremony was former stand out Grove City athlete and HOOTS Coach Peter "Donnie" Johns. The annual dinner and Induction Ceremony celebrated its 68 years as the oldest Hall of Fame. Including the Class of 2015 they have inducted 535 Mercer County Athletic Standouts into this Hall of Fame.
The following was published in the local papers in the Mercer County Western Pennsylvania Area and can be viewed online on the Mercer Couty Athletic Hall of Fame web site.
Peter "Donnie" Johns was one of the top all-around athletes developed at Grove City High school, who went on to become a nationally renowned amateur baseball coach. A 1962 graduate of Grove City High School, he was a standout in football, wrestling and track and field.
As a running back and corner back in football, he was a three year letterman and helped the Eagles go unbeaten in the 1961 campaign. He also earned three letters in wrestling and track. He served as co-captain of the mat team in 1961 and was an outstanding pole vaulter in track and field.
He went on to play football at Slippery Rock University, but a shoulder injury in 1963 ended his career.
In 1991, Donnie founded one of the nation's top amateur baseball organizations, the Danville (Calif.) HOOTS, which he serves as head coach and President. The team won 9 consecutive Northern California District Championships in American Legion Baseball and made 3 Legion World Series appearances as California and Western States Champion.
His 2000 team won the United States National American Legion Championship, first out of 5200 teams round the country. That team went 59-9 that season against some of the best teams in the country.
Donnie's 2014 HOOTS squad finished in the top four in the nation, advancing to their 3rd World Series appearance in Connie Mack Baseball. The team lost a tough contest to national champion D Bat Gallegos from Dallas in the semifinals. The HOOTS have won multiple state titles in both American Legion Baseball and Connie Mack Baseball.
Joining Coach Johns at the Induction Ceremony in Sharon, Pennsylvania was his son Matt who was a two sport stand out at San Ramon Valley High school and played Division I baseball at Western Kentucky in the Sunbelt Conference. Matt is a personal trainer and the current SRVHS Strength Coach and also a coach on the HOOTS Connie Mack team. His Sister Nancy Sturgeon from Erie, Pa. and her son Chris accompanied by Heather. The children of his sister Sandy Pawk, Laura Santora and her daughter El, Matthew Pawk and Michael Pawk. Also attending were former GCHS Eagle teammates and life long friends Jim McLean and his wife Norma, Bill Neely and his wife Lynn and Roger Luli.
Coach Johns was introduced at the ceremony by Bill Bestwick, the brother of Dick Bestwick who was the outstanding GCHS football coach of the undefeated Eagles and later on went to coach at the college level and at the University of Georgia where he later became the Assistant Athletic Director. Larry Frattare introduced Coach Johns and Bruce Drennan of Sports Time Ohio "Drennan Live." Tim Neverett, Pittsburgh Pirates broadcaster was also a guest speaker.
The full article and pictures can be viewed at the Mercer County Athletic Hall of Fame web site.
Congratulations to Coach Don Johns as a 2015 Inductee to the Mercer County Western Pennsylvania Athletic Hall of Fame.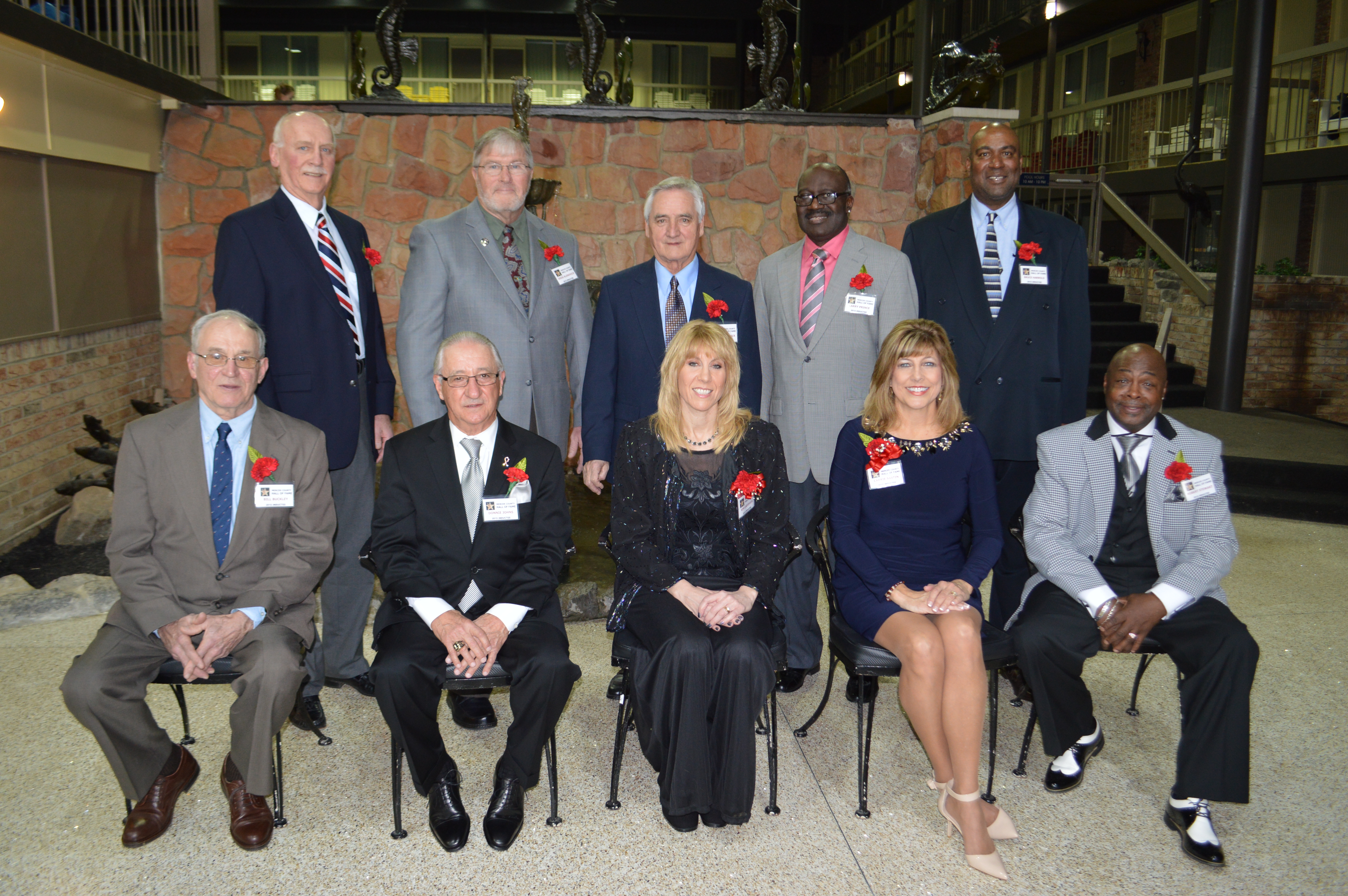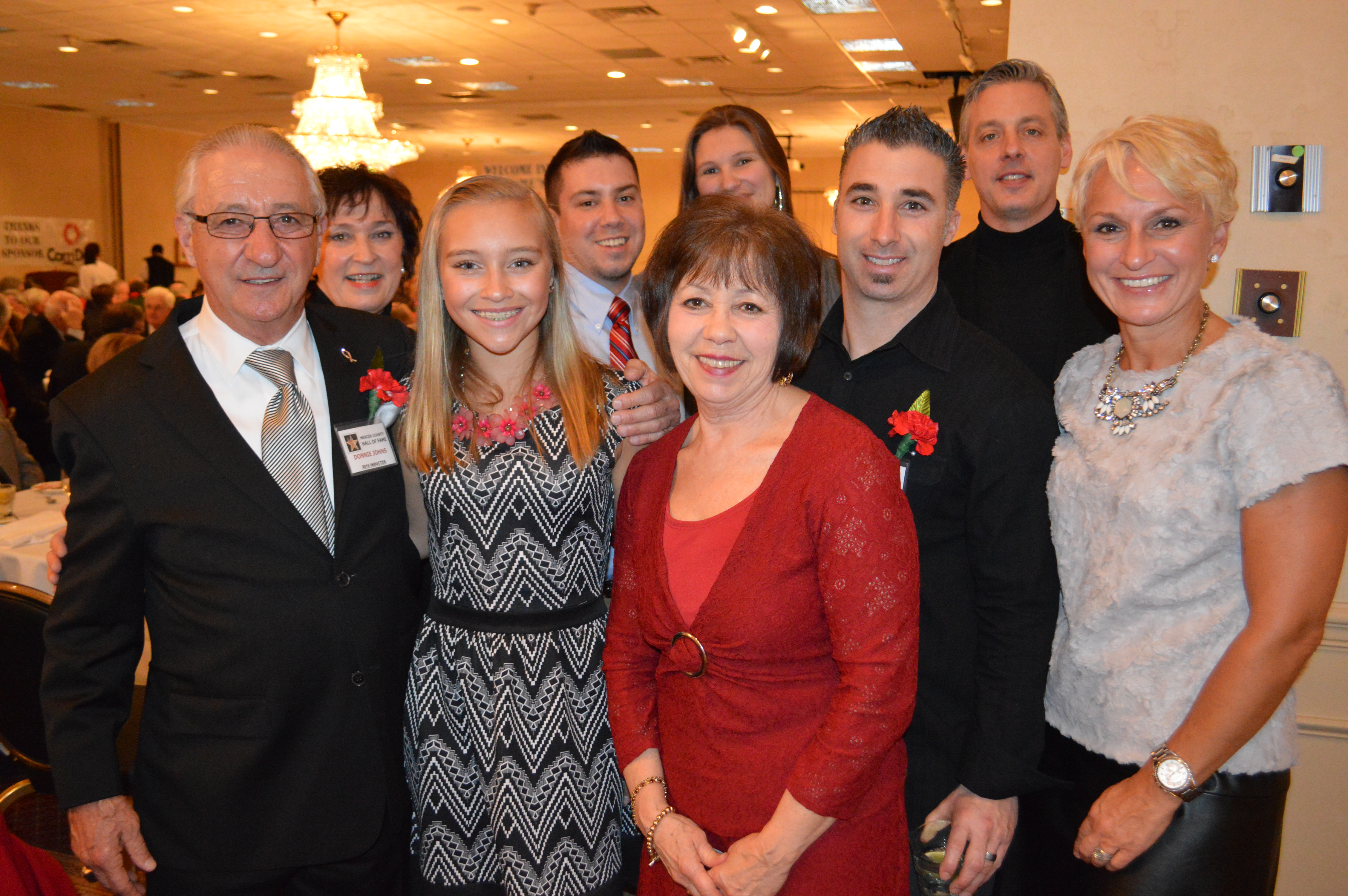 Comments
There are no comments for this announcement.