Announcement
DXC Summer Junior Training Programs
Posted by
David Kask
on May 03 2015 at 05:00PM PDT
More editing options

Interested athletes and their families are all welcome to attend the 2015 DXC Summer Juniors program informational meeting on Wednesday, May 6 at 6:30 in the mezzanine at Duluth East High School, 301 N 40th Ave E, Duluth, MN  55804.



DXC Summer Juniors is a summer Nordic skiing training program for all area skiers ages 13-19. Improve your endurance, strength and ski technique by training with other Duluth-area skiers under the direction of experienced coaches.   



Click here for details on this year's program.



I look forward to seeing you at the meeting.



Jason Kask
Program Director, DXC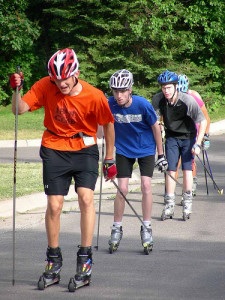 Comments
There are no comments for this announcement.