Announcement
Duluth East Sweeps Section 7
Posted by
David Kask
on Feb 10 2012 at 04:00PM PST
More editing options
Feb 9, 2012 - Duluth, MN - Duluth East High School took home two Section 7 titles this afternoon and will go on to the State Championships next week. Nordic high school skiers from across the region competed in the Section 7 meet for entry into the Minnesota State High School Championship Race on February 16. Skiers from Duluth East, Duluth Denfeld, Duluth Marshall, Cloquet/Esko/Carlton, Proctor/Hermantown, Ely, Mesabi East, Grand Rapids, Two Harbors, Deer River and Cook County competed in the event. This event included both Girls and Boys Meets. The pursuit race combined times from 5K classic and 5K freestyle (skate) races.
The top four scoring Duluth East boys placed in the top six. Skiers included: Ryan Davis, 1st place; Geoff Ash, 3rd place; Luke Israel, 5th place; Bauer LeSavage, 6th place; Michael Chmielewski, 15th place; Victor Pilon, 19th place; and, Henry French, 22nd place.
Four of the top five finishers for the girls were from Duluth East with all seven participating skiers placing in the top 14. Skiers included top ranked Annie Harvieux, 1st place; Chelsey Youngberg, 2nd place; Sophie Schuder, 4th place; Ashley Herman 5th place; Katie Allen, 8th place; Alyssa Hess, 12th place; and Carolyn Lucca, 14th place.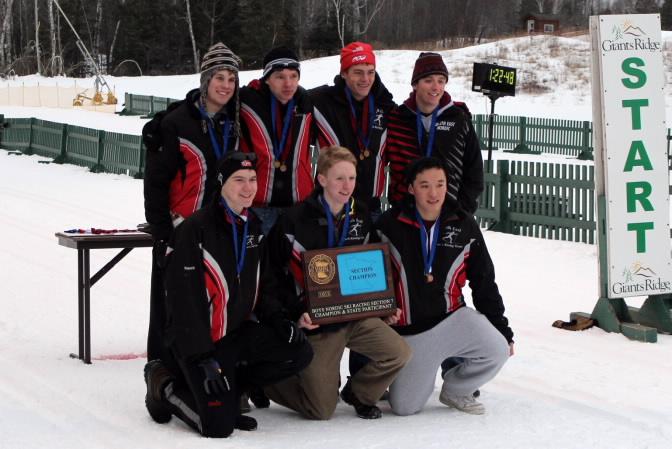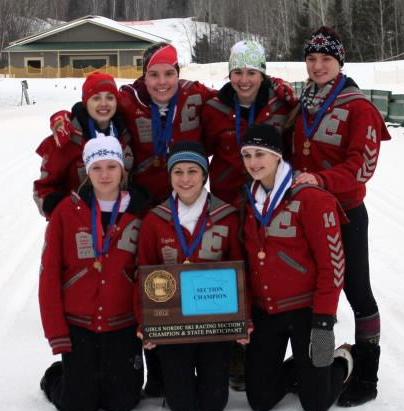 Comments
There are no comments for this announcement.