NEW AND IMPROVED WEBSITE COMING FOR THE 2019 SEASON!
Our 2019 captains (L to R) Mitch Gimblett, Dylan Ibbitson, Matt Arvanitis and Ryan Burchard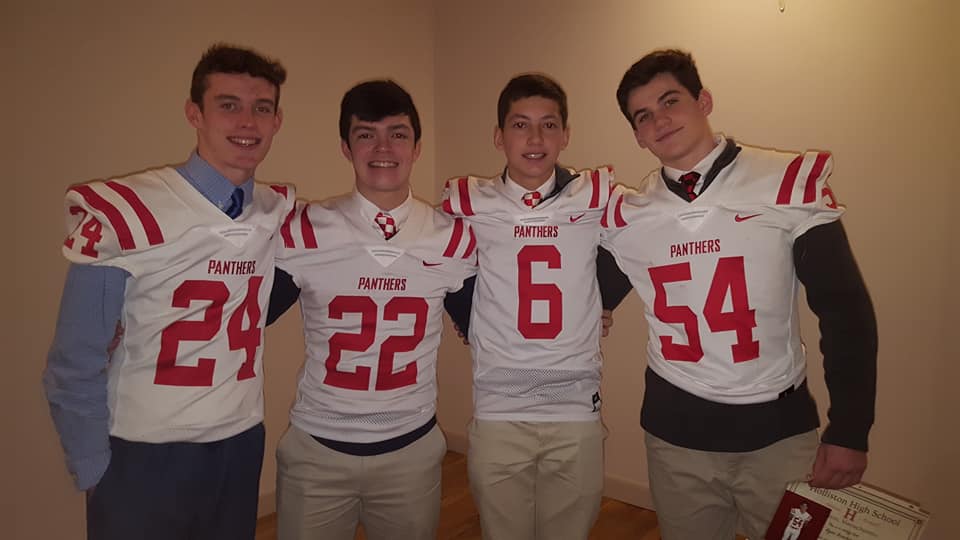 2017 Graduate Mark Mulvaney attends Tufts University.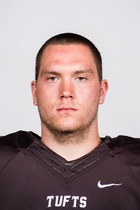 Mark attends and plays for Tufts University.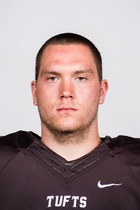 Metrowest Daily News
BEST FOR LAST: On Thursday, for the first time in his high school football career, Harvard University-bound lineman Scott Elliott scored a touchdown.
With the Panthers up by three scores over Westwood in the third quarter of its annual Thanksgiving Day game, Holliston coach Todd Kiley told his team that if they got the ball inside the red zone again, then Elliott would get a chance to score.
"Midway through the third quarter Dylan Ibbitson was untouched but he took a knee on the 2-yard line," Elliott said. "So coach Kiley put me in and when I got the ball the (defensive) tackle was untouched so I lowered my shoulder and ran him over."
It marked his first score – on offense or defense – in his four-year career with the Panthers as Holliston went on to win big over Westwood, 29-0.
"Great way to end his high school career," Kiley said. "... He has spent quite a few snaps making the holes for those scores. Nice to see him hitting the hole in (one of) his last (snaps) in a Holliston football uniform."
"It was pretty cool," Elliott added. "Never going to forget that moment."