Announcement
More editing options
Snake`s Sunday Slam leads Yanks to victory
The Yankees were back in action against the Padres tonight in a make up game at Richard`s Field. The Mighty Bombers jumped out to an early lead, scoring 5 runs in the first inning only to watch the Padres come back and tie the game with 5 unanswered runs by the end of the fourth inning. Yankee pitchers: Adrei (The Big Cat ) Buado, Parker (The Real Deal) True and Kyle (The Great Santini) Santin once again pitched a magnificent game allowing 5 runs over 6innings while striking out 10 Padre batters. The Yankees also banged out 10 hits none more important than Zach(Scooter) Berry`s fourth inning single to keep the inning alive and allowing the Boys from the Bronx to regain the lead; a lead that they wouldn`t relinguish. Other Bombers bringing the lumber were: Terrence (T-Bone) Berg 2-2; Ramon (Mad Dog) Esparza III (Player of the Game), 2-2 2,2b; The Real Deal 2-2,2b; Jake (The Snake) 1-2, 3b.
With the 11-5 victory the Mighty Bombers move into first place at 6-2
The Yankee Organization would like to throw out some much deservered graditude to Ramon (Mad Dog) Esparza III, player of the game. Nobody brings more competitiveness to the Boys in pinstripes. Mad Dog has the instincts of Derrick Jeter, the tenacity of Pete Rose, and the grittiness of Ty Cobb all rolled up in one fur ball!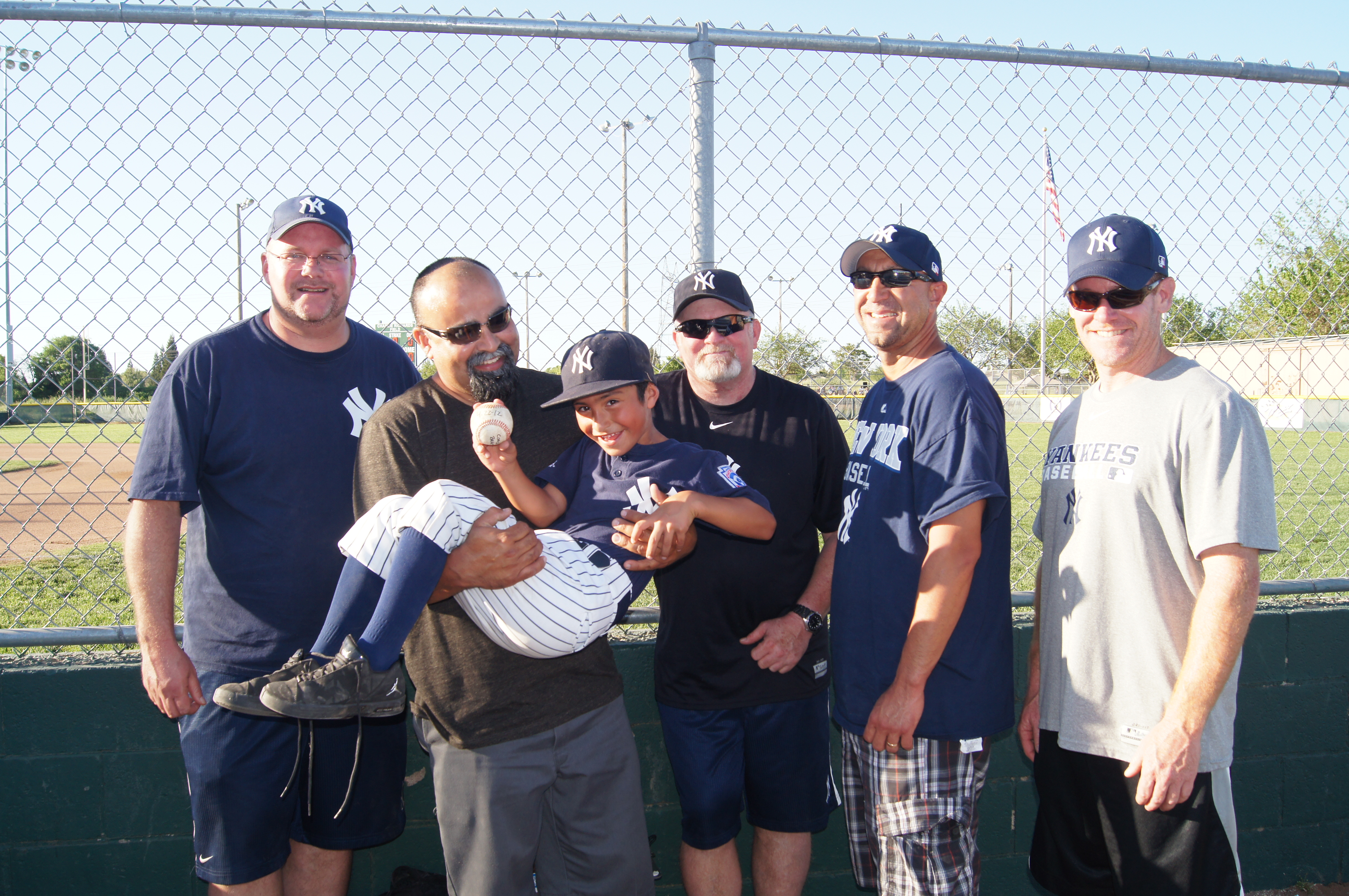 Comments
There are no comments for this announcement.