Announcement
More editing options
Big Cat and Snake Soar as Yankees Roar
The Mighty Bombers were looking to rebound from their disappointing loss to the Inains over the weekend, and they did just that. The Yanks banged out a season high 15 hits and 15 runs as they improved their record to 5-2. Yankess Hitters: Terrence (T-Bone) Berg 1-1;3bb, Ramon (Mad Dog) Esparza III 1-2;2bb, Parker (The Real Deal) True 2-3; Andrei (The Big Cat) Buado 2-3,2b,3b; Kyle (The Great Santini) Santin 2-3; Jake (The Snake) Peralta 3-3,2b; Zach (Scooter) Berry 1-1,2bb; Jackson (Ajax) Shedd ( Player of the Game) 1-2,bb, Nick (One Eyed Willy) Lake 2-2,bb; Spencer (The Road Runner) Floyd 2bb; Ryan (Pocket Rhino) Sancedo 2bb, Hayden (H) Mitchell,bb; all reached base safely. Having all 12 Yankees reach base in a game is the first time in franchise history! Yankee defense was spectacular and high lighted by the Mad Dog`s diving catch of a line drive in the third inning. Yankee one two punch of The Real Deal and The Great Santini got a little help from The Snake and the lefty Dynamic Duo of One eyed willy and T-Bone who closed out the game.
Yankees records improves to 5-2 with the 15-9 victory
The Yankkee Organization would like to throw out a special thanks to Jackson (Ajax)Shedd. Ajax got his nickname because he cleans up on defense playing three infield positions, plus the outfield.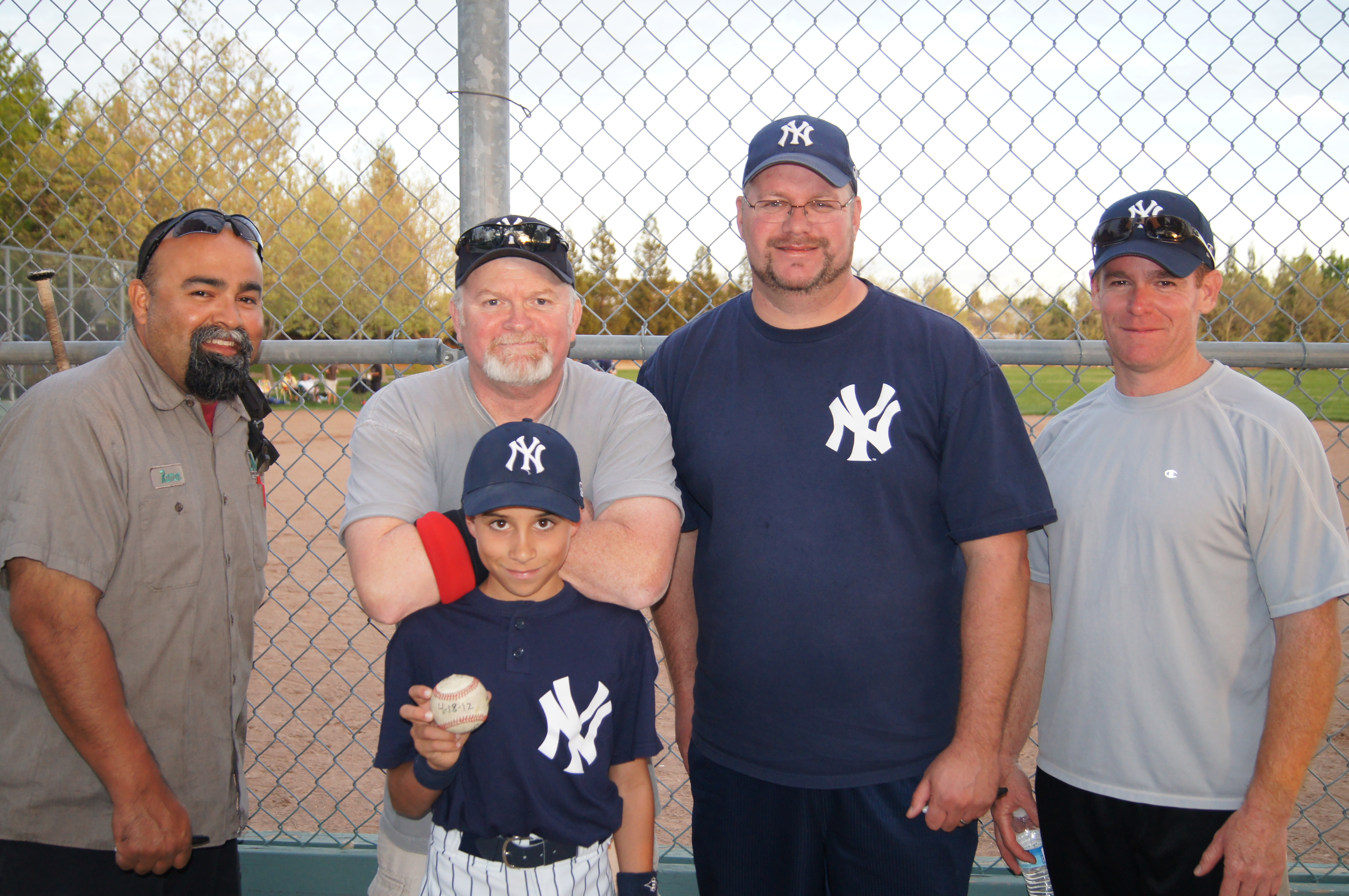 Comments
There are no comments for this announcement.