Announcement
Yanks Cage Tigers
More editing options
Yanks Cage Tigers
It was a beautiful day at Richard`s Field. The rains subsided and the sun peeked through the clouds as the pesky, undeated Tigers rolled into town. The first meeting of the season saw the Tigers take advantage of an unexperienced and undisciplined Yankee team. They took the Mighty Bombers to school in a 7-0 victory. Today was a different story. The Yankees knew that they would have to be clicking on all cylinders if they stood any chance of stopping the Tiger Freight Train. As always it started with the Yankees Pitchers, Kyle (The Great Santini) Santin ( Player of the Game) and Parker (The Real deal) True. They delievered an outstanding performance holding the Tiger batters to 7 hits,while stricking out 5. The Yankee hitters also went on the attack banging out 10 hits. Nick (One Eyed Willy) led the hitting machine, getting his first hit of the season at a critical time and killing any chance for a Tiger comeback. Other Yankee hitters coming through in the clutch were:Terrene (T-Bone) Berg 1-2 ( And put on a base running clinic)! Ramon ( Mad Dog) Esparza III, 1-2; The Real Deal 1-3; Jake (TheSnake) Peralta 1-2, 2b; Zach (Scooter) Berry. 1-2; Jackson (Ajax) Shedd1-1; Andrei (The Big Cat) Buado 2-2,2b; The Great Santini 1-2. Unlike the first game when the Mighty Bombers forgot to bring their gloves to the game, the boys in pinstripes decided to play a little defense. The Tiger hitters thought they were in a monsoon of leather as the Yanks rained down a cowhide hail storm on the infield. The Yankees were led on defense by Ryan (Pocket Rhino) and Spencer ( The Roadrunner) Floyd, their superior back up in right field help cage the cats. Other great plays on defense were made by: Mad Dog, The Snake, Hayden(H) Mitchell The Big Cat, Ajax and The GreatSantini cleaning up the game at shortstop in the final innings.
With the 7-4 victory The Clippers move to 4-1.
The Yankee organization would like to throw out a special thanks to: Kyle (The Great Santini) Santin (Player of the Game) Who shows that when you channel your competitve spirit you can do just about anything.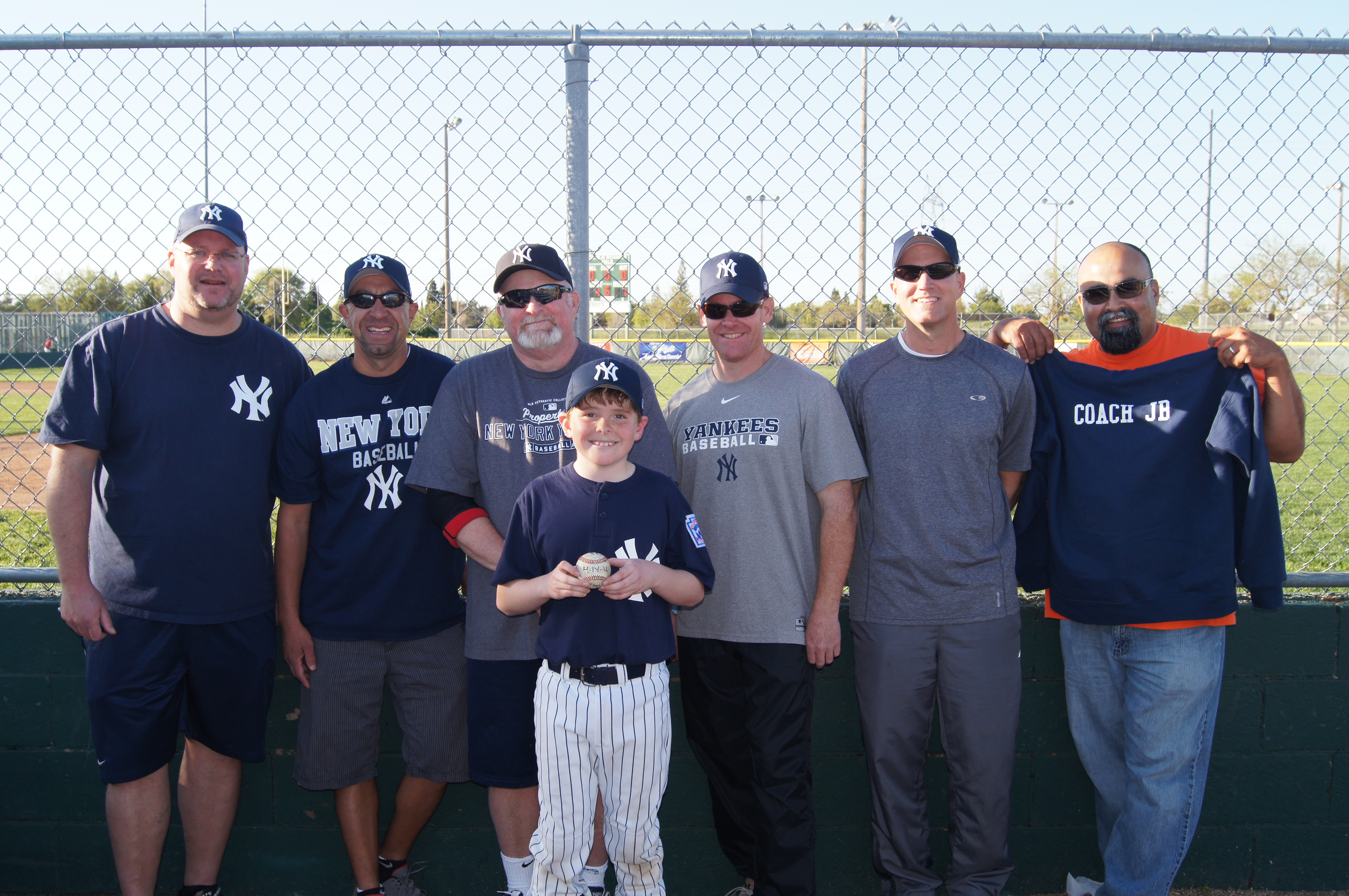 Comments
There are no comments for this announcement.