Announcement
More editing options
Easter weekend brings good fortune to the boys in pinstripes
With Easter weekend coming to a close the Mighty Bombers wanted just one more special gift from the Easter Bunny; A victory over a very game Cardinal team. The game quickly turned into a pitching battle, which was as advertised. Parker (The Real Deal) True and Kyle (The Great Santini) Santin were like blackjack dealers, but they were laying down strikes instead of Aces. The Yankees managed 5 hits, one a piece by; Terrence (t-bone) Berg, Hayden (H) Mitchell 2b, Jackson (Ajax) Shedd, Adrei (The Big Cat) Buado (PLayer of the Game) and Zach (Scooter ) Berry, but the Yankees hitters also worked the Cardinal pitching staff for 7 walks, two of them came at a critical time by Spencer (The RoadRunner) Floyd and Nick (One eyed Willy) Lake. The Yankee defense played well again toinight but gave up one unearned run; 4 defensive miscues that turned a bunt into a homerun for Justin Kim and the Cardinals.
With the 5-3 victory The Bombers move to 3-1.
TheYankee Organization would like to throw out a special thanks to Team Captain "The Big Cat" Adrei Buado (player of the game) for his fantasic work behind the plate and being a true leader on the young Yankee team.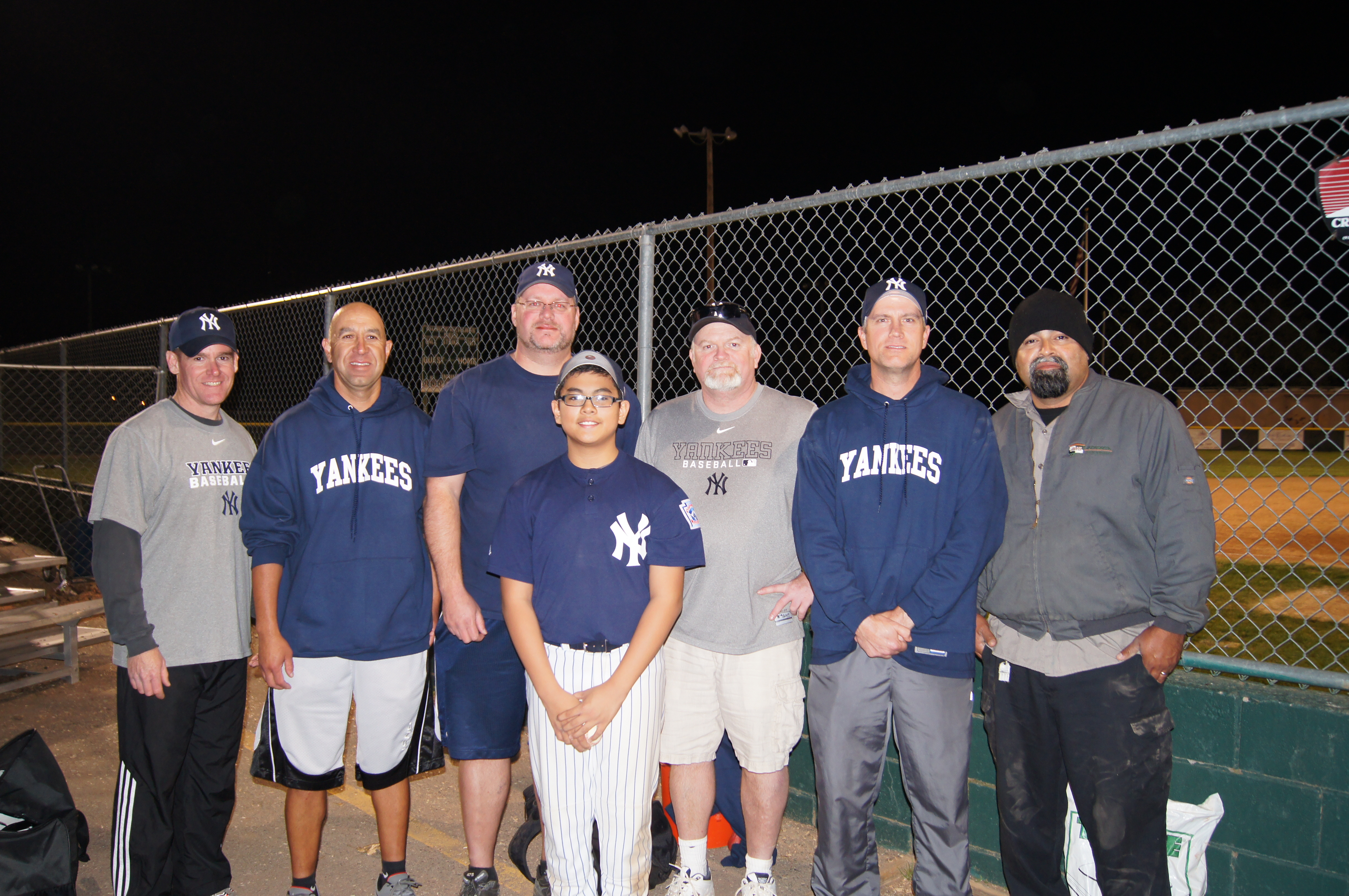 Comments
There are no comments for this announcement.