Announcement
Pocket Rhino leads charge as The Bombers Blast Away
More editing options
Pocket Rhino Leads Charge, as Bomber Blast Away!
The AAA Yankees of Roseville West Little League were back in action tonight in a game against the high flying Orioles. After struggling with the bat in there first two games, the Mighty Bombers had their sights set on the Oriole pitching staff, and it was bombs away! Ryan (Pocket Rhino) Sancedo (and player of the game) sealed the deal with a rocket single in fourth inning, but Rhino wasn`t alone: Terrence(T-Bone) Berg went 1-2; Ramon (Mad Dog) Esparza III, 2-3; Parker (The Real Deal) True, 2-3; 2b; Kyle (The Great Santini) Santin 2-2; Jake (The Snake) Peralta,2-2;2b; Hayden (H) Mitchell, 2-3;2b; Jackson (Ajax) Shedd,1-2;. The Yankees banged out a season high 12 hits and put forth a great defensive effort that was led by Nick (One eyed Willy) Lake`s snare of a smokin` line drive at first base. The Mighty Yanks also left their mark on the bases as Spencer (The Road Runner) Floyd stole home. We woundn`t want to leave out the Yankee Pitching staff that pitched its third straight stellar game. Andrei (The Big Cat) Buado, The Snake and H all made their pitching debuts. Those three along with the cagey veteran The Real Deal were able to hold the Oriole hitters to 5 runs.
With the 14-5 victory The Bombers move to 2-1
The Yankee organization would like to throw out a special thanks To Ryan (The Pocket Rhino), player of the game. Ryan proved that with hard work good things can happen.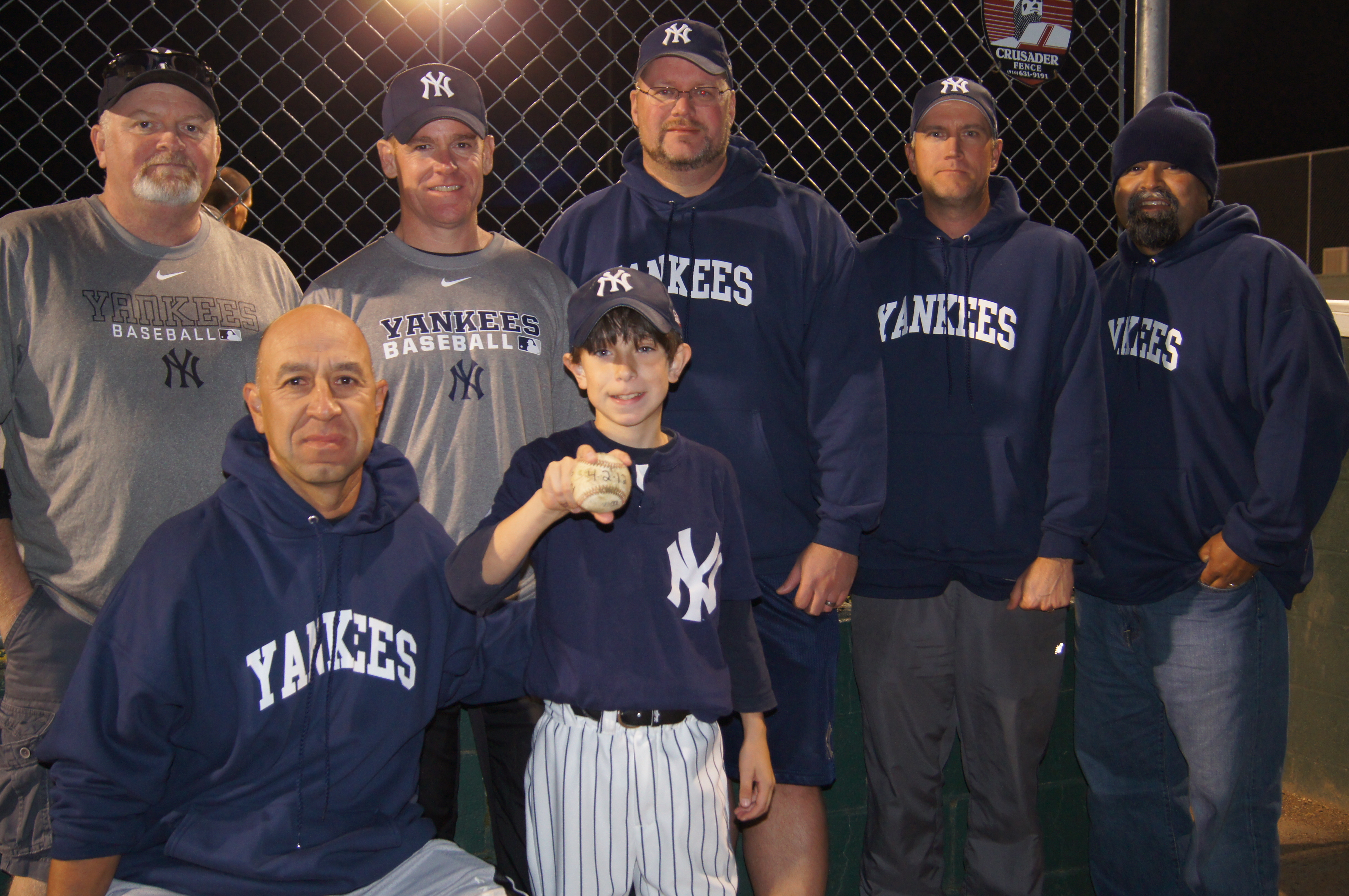 Comments
There are no comments for this announcement.