Announcement
Our Annual FREE Track Clinic
More editing options
FIVE HILLS TRACK & FIELD CLUB'S
Track & Field is the only true sport; everything else is just a game.
ANNUAL FREE TRACK CLINIC
At Fort Hood Stadium Complex
RUNNING CLINIC - FEBUARY XX, 2018 FROM 1:00 PM to 3:00 PM
THROWING & HURDLING - FEBRUARY XX, 2018 FROM 1:00 PM TO 3:00 PM
JUMPING- March XX, 2018 FROM 1:00 PM TO 1:00 PM
COME SEE WHY:
Weight and resistance training is essential to increasing your velocity & explosive from a stand still.
Weight and resistance training is a required developmental element to increase speed.
Technique would outperform power in the throwing events.
Repetitive correctly performed drills make athletes execute at a high level with minimum wasted energy.
Our athletes soar to new heights and records while jumping.
Flexibility is paramount for high performance and muscle growth.
Our approach to training is more scientific than muscle
HARD WORK beats TALENT when TALENT does not WORK HARD.
We research the best performances and give our athletes an edge.
If you feel you want to move above your peers' performance and are willing to sacrifice; Five Hills Track & Field Club Family is for you. Coach Griffin shall be willing and able to help you gain that advantage you seek, please call him at 254-291-1757.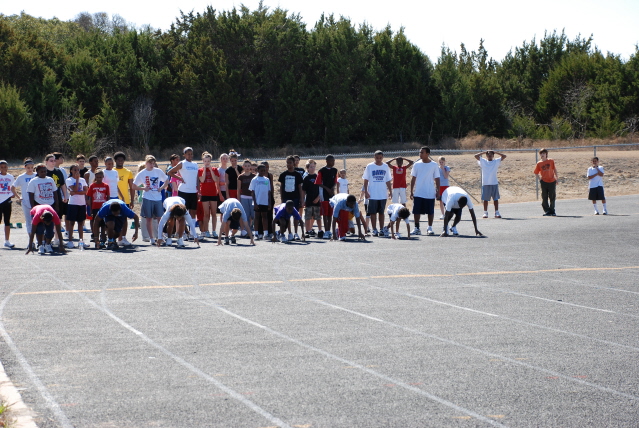 Comments
There are no comments for this announcement.