Announcement
Excited About Our Past, While Embracing Our Future
More editing options
MISSION:

We afford the area youth in Copperas Cove, Killeen, Fort Hood, Harker Heights, Gatesville, Kempner, Lampasas and its surrounding communities the opportunity to participate and compete in organized Track & Field events. Our program consists of development and competition throughout the State of Texas with opportunities to compete on the Amateur Athletic Union's (AAU) National Junior Olympic Level, and the U.S. Congress sponsored Games of America.

1. The Five Hills Track and Field Club/Organization aligned itself to the Positive Coaching Alliance (PCA) having Certified Double-Goal Coaches who want to win and help players learn "life lessons" and positive character traits from sports involvement.
a. We believe the Double Goal Coach has two goals:
1) Winning (important)
2) Teaching Life lessons (More Important)
b. We promote three (3) Principles of Positive Coaching
1) ELM Type of Mastery (Redefining Winning). We teach athletes to master the necessary to
perform at a high and efficient level.
a) E for Effort - If you give your best effort every time, I'll be proud of you no matter what
place you come in.
b) L for Learning - which requires having a Teachable Spirit. Let's try to learn something to get better every practice and every game. Expect our Certified Double Goal Coaches to assign athletes "homework" assignments to watch their sport at the college or professional level on television.
c) M for bouncing back from Mistakes - The best players don't throw a tantrum when they make a mistake, they reset on the next play and then later they try to learn from their mistake. Its okay to make a mistake – the key is to bounce back quickly from it so you can make the next play.
2) Filling the Emotional Tank of athletes (5:1 Magic Ratio)
a) We use encouragement and positive reinforcement as our primary method of motivating.
b) Strive to achieve the 5:1 "Magic Ratio" of 5 positive reinforcements to each criticism/correction. For every one criticism; provide five positive and encouraging comments to the athlete.
c) We will fill the athletes' Emotional Tank by giving truthful and specific praise, expressing appreciation, listening to your players, and using fellow athletes, and using positive nonverbal actions.
3) Honoring The Game (Athletics)
a) Model and teach your athletes to Honor the Game. Teach the elements of ROOTS. We teach respect for:
(1) R – Rules: The rules of athletics are what allow us to keep the athletic competition fair. Respect for the rules is important, even when it's possible to break them without getting caught.
(2) O – Opponents: Without opponents, we could have no athletic competition. A good opponent makes us do our best. Sometimes your opponents are friends of yours. I want you to respect your opponents, and remember they are out there to have fun just like us. We foster our athletes to be "Fierce and Friendly" when competing.
(3) O – Officials: It is very important to respect officials. Often, this can be the most difficult part of Honoring the Game, so we need to remember to keep it as a focus when we compete. Officials have been selected and trained to enforce rules, and they have a very hard job. Without the officials; track and field events would be unsafe and unfair. Officials are not perfect (just like coaches, athletes and parents!) and sometimes make mistakes. However, there is no excuse for treating officials with disrespect when they make errors. I want you to show respect for officials, even when you disagree with a specific lane assignment, measured length or being scratch. Your Double Coaches promise to do the same thing. We will consult with Officials in a non combating fashion respecting their official capacity and time true heritage of Track & Field.
(4) T – Teammates: A big part of organization is the team. Being with your teammates should be fun. Later in life you will often be part of a team, and it is important to learn to work together. I hope you feel a commitment to each other as teammates and that you will agree to always compete as hard as you can in practice and in competition.
(5) S – Self: Some people only Honor the Game (Athletics) when their opponents do, but I want us to Honor the Game (Athletics) no matter what the other team or its fans do. I want us to be the kind of team that Honors the Athletics even when others aren't because we set our own internal standards. And we live up to them no matter what. We have so much to respect about Track and Field: Countries politics has been heavily influenced by the Athletic Games of Track and Field.
b) Honoring the Game (Athletes) doesn't just happen; Coaches make it happen by creating their own Team Culture.
(1) We have appointed a Board Member as our Culture Keeper. This person ensures our parents and new members are aware of our past and the vision of our future as an organization.
(2) "The way we do things here" fosters an attractive and welcoming environment for parents, athletes and competition.
(3) Our name on the AAU circuit is respected and our integrity brings about respectability to the Five Hills Track and Field Club.
2. Certified Double Goal Coaches choose to "Winning with Lessons through Sports" versus "individuals who choose to coach "Win-At- All-Cost."
a. We know you (athletes) want to win. As long as you give 100% and leave a valiant effort on the track; your Double Goal Coach will be proud of you no matter what place you get in competition. You'll be winners as far as we are concern.
b. Focus on the things you can control, like your effort and not worrying about what other teams are doing or wearing.
c. When in the starting blocks, on the runway prior to jumping, vaulting or in the throwing pit about to jump; remember all the things we have worked on all week in practice.
d. Competing against tough competition is a great opportunity for you to see where you stand in your development-and to see what areas you can improve.
e. "Nervous before competing is normal." Even the most accomplished athletes get nervous before a competition. Remember to have fun.
3. Coaches who coach their own children are in a complex situation.
a. Coaches who coach their own children tend to be much tough and critical of their children's performance.
b. If we have coaches' children in our organization; the parent coach will not be their child (s) primary instructor/trainer.
c. We will assign assistant coaches to monitor the contact the parent coach interaction and treatment of their children.
d. Our parents will be assured that all Five Hills Track and Field athletes will receive insightful, innovative and great coaching.
Our organization has a multi-layered long-term objective:

1. Be dedicated and committed in developing competitive young athletes with fundamental skills, while fostering a growth mindset for coachable athletes who will be optimistic.

2. To reward continued participation to athletes and their families for returning to the Five Hills Track & Field Club Family. One of the benefits of continued participation is "REDUCED" to "NO" registration fees.

3. Remain in agreement with our athlete's parents/guardians, as we endeavor to provide our community with young people who are responsible, ethical, committed to task, and a joy amongst their community.

4. We have an All Volunteer Staff willing to sacrifice their time and efforts to ensure our athletes are developed, nurtured, and cared for throughout all phases of participation.
Brief History
1. On August 4, 2008, our New Parents continued our tradition by welcoming our Junior Olympians back home to a great celebration with a fulfilling array of delicious foods, a cake and drinks.
2. On August 7, 2007, our Junior Olympians came home to a hero's welcoming thanks largely to our Finance Committee, and Team Nutritionist. A great tradition we can look forward to celebrating.

3. On September 13, 2005, the 13 Olympians were honored and awarded for their Youth Participation Sports by Copperas Cove Mayor Diaz. September 13, 2005 was designated by the Mayor and City Council as "Five Hills Track & Field Day".

4. On September 6, 2005, the 13 Olympics were honored in a special Public Recognition session for "Outstanding Accomplishment" representing the Killeen Greater Area by Killeen's Mayor Joulett.

5. On July 25, 2003 the Governor of Texas specifically recognized our Track & Field efforts. A caption on the Seal of Texas Outstanding Accomplishments Certificate states, "Competitive track and field events require discipline, diligence and the will to succeed - all traits key to lifelong success, both on and off the track." Texas Governor Rick Perry saluted the Five Hills Track & Field Family.

6. On July 22, 2002 our Mayor and Council Members bestowed the Five Hills Track & Field Club their Public Recognition Official "Sent Off" to the 2002 AAU Junior Olympics in Knoxville, Tennessee.

7. Copperas Cove's very own Athletic Director endorses our Track program. He ensures we have unobstructed access to training and developing equipment and facilities (1998 - 2009).

8. Our Track & Field Club sit among the movers and shakers of the Five Hills Community. We are members of the Chamber of Commerce; a viable entity as we strive towards our vision, "Community Involved and Embraced Youth Outreach."

Our Future

1. These are exciting times as we are gearing up to challenge the best of Texas youth track and field atheltes; June will prove to be a pivotal month in our development: all the Forward Lunging, Single Leg Hopping, Butt Kicking, Flying Stairs and Mile Warms ups will be "proof positive" of our high level effort in focus, intensity and goal setting. Dicipline in sleep/rest cycle, food consumption and stretching are a must. You do not put low grade gasoline in a Ferrari and xpect it to perform like the super car it was built to be; we will not put low grade food in the world most complex and advance machinery; our bodies. "Train Hard, Eat Right, Hydrate!!!"
2. We are currently preparing our athletes for the 2017 AAU Outdoor Season. We are excited about the the 2017 track season with our returning atheltes and welcoming new coaches, volunteers and young people (athletes) to make our track club a refreshing plan to learn and growth.
3. Our Annual "FREE" Track Clinic is the last two Saturdays in February and the first Saturday on March at Fort Hood's New Stadium Track Complex. We are introrducing basics to advance approaches to performance, strategies, and enhancement drills for future efficiency and performances. The Annual Track & Field Clinics dates are listed below:

XX Feb XX - RUNNING: Sprinting and Mid to Long Distance Racing.

XX Feb XX - HURDLING & THROWING: Shot Put, Discus, and Javelin Throw.

XX Mar XX - JUMPING: Long Jump, Triple Jump, High Jump, and Pole Vaulting.

Additional Footnote History:
1. Our Finance Committee has been very busy trying to better equip our organization, coaches, and the equipment our athletes need to improve their overall experience with the innovative drills and techniques for their developmental regimen. We are researching and organizing our 2016 expenditures to better serve our Track Family for the 2017 season. 2016, marked our first year of catere meals for our Annual Banquet. The Five Hill Leadership of Coach Griffin, TM Tomlin and TA Shanell challenges all members of the Five Hills Track & Field Club to come out and support the Finance Committee, because they have taken large strives in complementing THE VISION to appeal to parents, athletes and officials in the Central Texas Community.

2. In 2008 Detroit; we took it to another level, we achieved the Joel Ferrell Award for an unprecented three years in a row. We achieved an National Record, Two Gold Medals, two (2) Copper Medals, and 8 top 20 finishes to cap off an extremely competive seasons.
3. We achieved new heights in Knoxville, Joel Ferrell Award (second year in the row), two (2) National Records, five (5) Gold Medals, two (2) Bronze, and one (7) - Copper Medals. For our 2007 season, we would like to thank the parents, coaches and the sixty-nine (69) athletes for their determine efforts: who directly influenced the 13 Jack Rabbits who took our track program to the National Junior Olympics amongst the nation's best!!! 7
4. We achieved great things in Virginia, Joel Ferrell Award, four (4) National Records, six (6) Gold Medals, three (3) Silver Medals, one (1) Bronze, and seven (7) Copper Medals. For our 2006 season, we would like to thank the parents, coaches and the sixty-nine (69) athletes for their determine efforts: who directly influenced the 13 Jack Rabbits who took our track program to the National Junior Olympics amongst the nation's best!!!

5. We left New Orleans with three (3) National Records, Five (5) Gold Medals, 1 Bronze, and Five (5) Copper Medals. We met all comers, and our athletes performed at the highest level amongst the nations' best youth. We were very pleased with all our athletes' commitment, and competitive spirit. Their parents were awesome and endured some amazing days of the Texas finest summer weather. We salute every athlete, and their parents for believing in our program.

6. In 2004 six (6) Jack Rabbits qualified and shall test their competitive skills in the 2005 Games of America in the high attitude of Colorado.

7. In 2003, three (3) athletes who distinguished themselves during the "State Games of America" and the "Games of Texas". They qualified to participate in the "State Games of America" in the State of Colorado in 2005.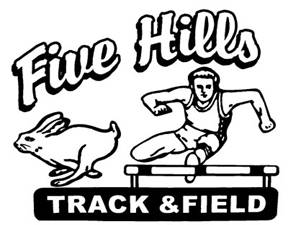 Comments
There are no comments for this announcement.