Our tournaments will be listed on the USA Softball website for registration in 2020. www.usasoftballne.com
TRADITION has disbanded its fastpitch teams with the retirement of Coach Ron Piazza. Coach is still running our top flight events at Pragemann Park, Oak Street, Yalesville, Ct.
The summer of 2020, will see TRADITION run two tournaments. This is our 44th year of running quality events. We will do our best to make you enjoy your stay.
NORTHEAST REGIONAL Tournament – Five game guarantee July 3,4,5 2020 $725 14u, 16u and 18u open
There will be four pool games followed by a single elimination tournament.
TRADITION COLLEGE SHOWCASE – four game guarantee showcase event $875 advanced 14u, 16, and 18u open
Our annual showcase with one pool game Friday, two pool games Saturday, followed by single elimination tournament on Sunday
Contact Coach Piazza coachpiaz@aol.com 203-640-4243
TRADITION 14u is coached by Al Ramelli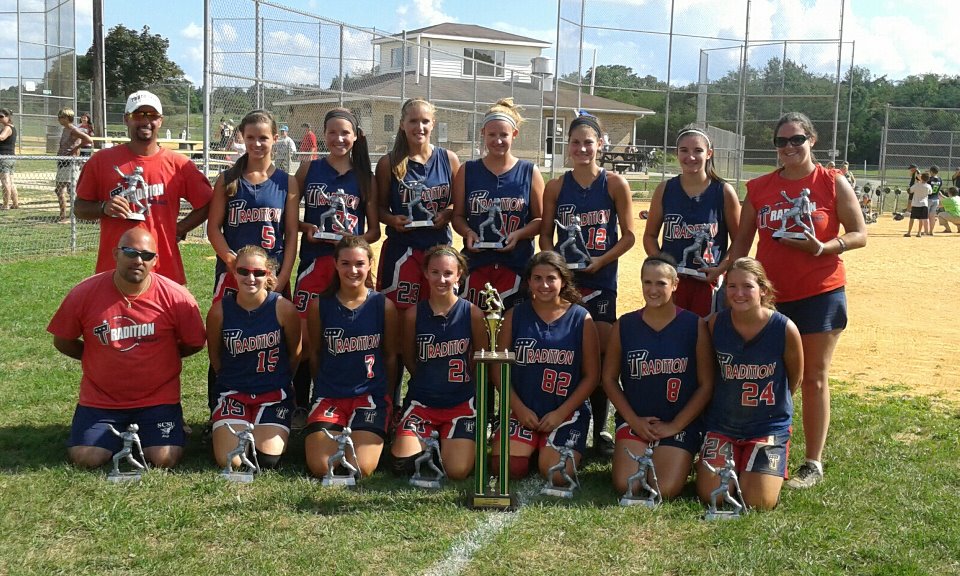 TRADITION 16u
TRADITION 16u North is coached by Samantha Keltos
TRADITION 16u South is coached by Ray Ramelli
TRADITION 16u West is coached by Tom Pia
WE WILL have at least two 16u teams in 2013 and possibly three. This will be determined after tryouts.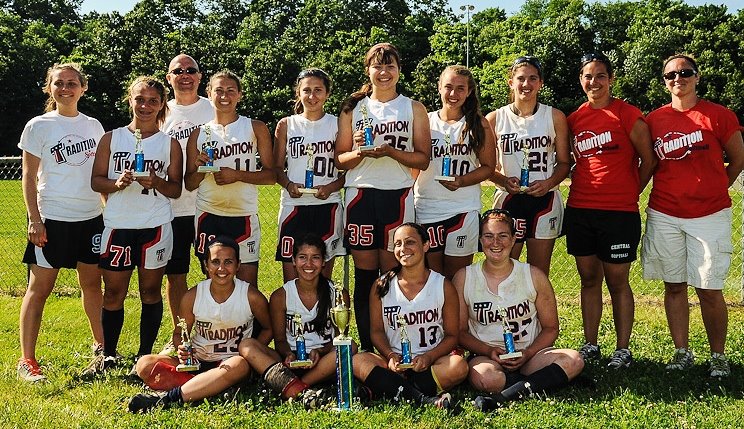 TRADITION 18u
We will have two elite teams in 2013
TRADITION 18u East will be coached by Rick and Bob Arremony
TRADITION 18u North will be coached by Angelo Formisano and Greg Zaccaria
We are looking for elite showcase caliber 18u players. These will be selected at our tryouts with a special tryout on August 4 at Pire Park , Northfield Road, Wallingford from 1pm to 3pm.
TRADITION has placed more college players from its 18u team than any team in the northeast. The team has won four National Championshps with a fifth where they were runnerup. Coach Piazza has worked with Northeast college coaches for 36 years. The 18u coaches are knowledgeable, willing to assist with college plans and experienced at bringing home tourney championships. We are looking for unselfish, committed players.
THE TRADITION East team completed the 2012 season with a 40-2 record and reaching the National finals for TRADITION's third such finish in the past five years. TRADITION North had a 21-7-2 record this season and has won 21 tournaments in the past four years.
Looking for players who would like to represent us well in 2013.