Announcement
Oregon Camp-Oregon:
More editing options
Hello Derby Camp Oregon Family;
I am sad to inform you all that there will not be a Derby Camp in Oregon this year. Coach Knudsen has other commitments and cannot devote the time to put together Derby Camp. It takes a lot of work and Dirk has done a tremendous job in the past, but with this hard economic times, Coach Knudsen needs to take care of family matters and devote his time to his work.
Coming to Oregon to work with the fine young men of the Northwest is the highlight of my Summer and our Coaches as well. Please accpet my humble apologies and continue to work hard. Continue to posess a Great Attitude, Great Work Ethic, and be very Discipline as you prepare for your upcomoing season.
Stay Safe and please call me or Dirk Knudsen if you need any help or have any questions regarding other Camps/Clinics. God Bless....Coach Derby
Coach Brian Derby
Head Coach/Owner
Kaneohe, Hawaii
Email: bderby68@aol.com
Ph. 808-386-1981
Coach Dirk Knudsen
Camp Director
Portland, Oregon
Ph. 503-799-8383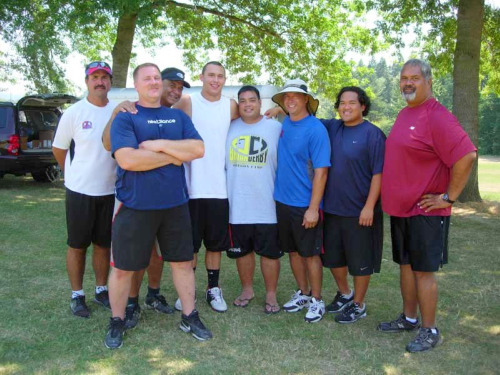 Comments
There are no comments for this announcement.