Miamisburg High School Boys Soccer
Head Coach JV/Assistant Coach Assistant Coach
Jerry Randolph Frank Fritsch Daniel Wolcott
jerryrandolph3@gmail.com ffritsch@valicor.com dwolcott.empiremw@yahoo.com
937-346-6088 937-313-1713 937-999-7955
2015/2016 Team Expectations
T = Trust E = Encouragement A= Attitude M = Mental Focus
Core Values :
Speak positive ( At all times and places we are a team everywhere )

Honesty ( no grey areas )

Listen ( 2 ears 1 mouth )

Responsibility ( for your own words , actions , grades , equipment , and attendance )

Respect ( For coaches, teammates , opponents, and referees )

100% effort (our best 1st time every time practice and games )
Team Goals
Win League ( GWOC South )

Win 13 Games minimum

Allow less than 20 goals against for the season

4 games in State tournament minimum

Play with Composure, Sportsmanship, and Character at all times
The 2015/2016 season tryout expectations
2 mile run :
18 minutes to make the team

14 minutes to make varsity

13 minutes to be a leader
Juggling
110 all around

75 feet only
100 yard sprints
2 continuous to make team in under 35 seconds
4 continuous to make varsity in under 65 seconds
Requirements to earn a varsity letter
16 halves of varsity play during the season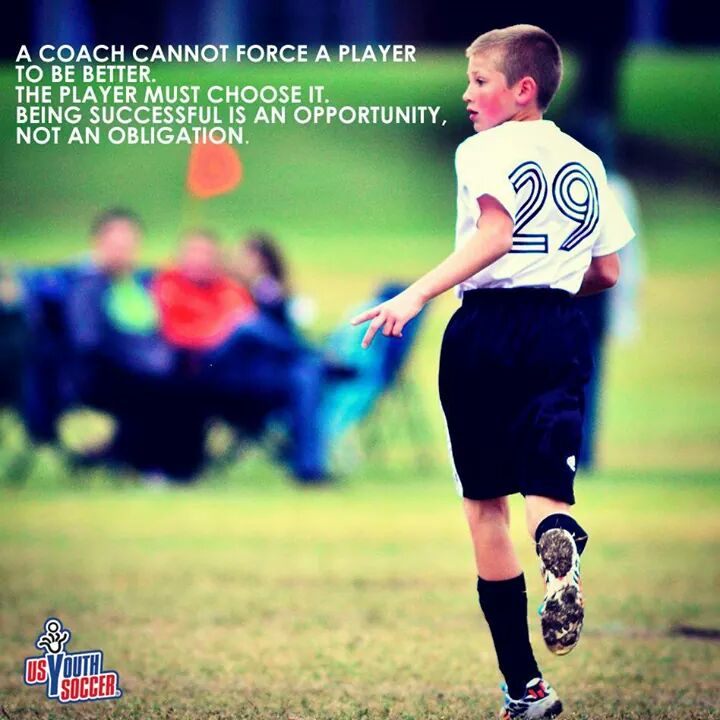 Coach: Jerry Randolph
Record: 10-7-0
Top Scorers: Jacob Denlinger (14), Daniel Villegas (14), Nate Northern (5), Carl Cardenas (3)
Hat Tricks: Jacob Denlinger (vs. Trotwood)
Highlights: Won Gary Kimmel Trophy (2-1 over WC), Finished 4th, 2-3-0 in GWOC South
Greater Western Ohio Conference BEST XI: Jacob Denlinger
All-League GWOC South First Team: Daniel Villegas & Jacob Denlinger
All-League GWOC South Second Team: Josh Carmack, Caleb Denlinger
All-League GWOC South Special Mention: Nate Northern
All-Area Dayton South First Team: Daniel Villegas & Jacob Denlinger
All-Area Dayton South Second Team: Josh Carmack
All-Area Dayton South Third Team: Caleb Denlinger & Nate Northern
OHSAA Scholar Athlete Award: Nate Northern
Most Valuable Player: Nate Northern
Most Improved Player: Kyle Bussard
Best Offensive Player: Daniel Villegas
Best Defensive Player: Josh Carmack
Coaches Viking Award: Patrick Zengel
Booster Scholarship Winner : Josh Carmack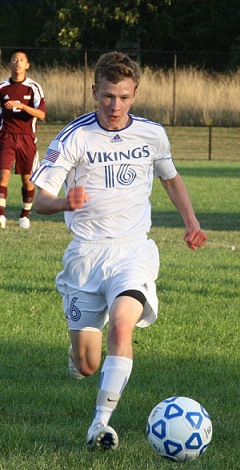 The Miamisburg Vikings Boys Soccer team Starts the 2012 season strong.
The Vikings in their first season under new Head Coach Jerry Randolph have a 4-3 record to begin the 4th week of the season. Coach Randolph returns this season after serving as an assistant coach for the Vikings from 2007 through 2010. He is a 1984 Graduate of Miamisburg and the first former player to coach soccer at Miamisburg. The Vikings return 7 letterman and 5 starters from last season. The senior Captains are Josh Carmack, and Nate Northern, with Daniel Villegas, Jacob Denlinger, Caleb Denlinger, Jacob Schmolinsky, Jake Reed, and Grant Maxwell as the rest of the seniors. Patrick Zengel is the junior on the varsity team and the sophomores are Will Roark in goal, Murrie Affini, Lucas Eshbaugh, Carl Cardenas, Kip Schenck, and Kyle Bussard, Freshman Mason Schacherer are the fulltime varsity roster players. Sophmores Nick Brundage, and Brandon Siroki, and freshmen Ryan Zech and Evan Teaney are go between players for Varsity and J.V.
The team has a strong chemistry this season and a new attacking style of play. Senior Daniel Villegas is the work horse and is involved in almost every play some way. He has 4 assists and is a player every defense has to account for on the field."Daniel is the best all-around player we have. He sees the field better than anyone and is always creating something out of nothing for himself or a teammate with his off the ball movements." States Coach Randolph. Villegas is a 3 year Varsity player for the Vikings and has 6 goals to go with his assists so far this season. Jacob Denlinger leads the Vikings in goals with 10 and is one of the top scorers in the area currently. "Jacob has great foot skills and takes on defenders with his speed and quick moves. He has the ability to create his own shot and can be very accurate from any distance. He is the 1stplayer in quite some time to be in double digits scoring for us." Coach Randolph shared. The attack is supported by the strong midfield play of twin brother Caleb Denlinger. "Caleb is very strong winning the ball and maintaining possession using his own good footwork. He is quick to attack any space given to him and either get his own shot or find a through pass to the forwards." He also has 4 assists and 1 goal to start this season. Nate Northern leads the team in assists with 6 and is a big part of the Vikings early success. "Nate is one of our Captains this season and he leads us with his hard work every day in practice and games. He stays positive no matter what adversities we face and is someone the younger players can look up to. Nate has 6 goals and 4 assists for us so far and the numbers show how much of a team player he is." Coach Randolph shared. Senior Jake Reed gives coach Randolph quality minutes up front using his speed and constant pressure to create opportunities. The sophomore class has been spread out through the midfield with several players making big contributions. Kip Schenck has 1 goal and 2 assists, Lucas Eshbaugh has a goal, and Murrie Affini has an assist. Carl Cardenas has 2 goals, and Keeper Will Roark has an assist, and his goalie stats are 15 saves and 1 shutout.
The Defense for the Vikings is led by Captain Josh Carmack. He has returning lettermen Jacob Schmolinsky and Patrick Zengel to count on and sophomore Kyle Bussard has been solid at the outside fullback. "Josh is a great leader always pushing his teammates in everything we do and leading by example. He is just a player you can always count on being in the right position and giving everything he has on every play." Said Coach Randolph. "I think Josh is 1 of the best defenders in the area he has to organize the guys in front of him and take on the opposition's best player at the same time. It takes a great amount of focus to see the attack on the entire field and defend some of the great forwards on our schedule." Jacob Schmolinsky has been as solid as you can get at outside fullback and occasionally at stopper. "Jacob is our vocal leader he is our loudest talker on the field and at practice. He leads our team cadence in practice and is the example of how loud I would like every player to be. He is a very strong player and is very smart in his defending." States Coach Randolph. Patrick Zengel is the middle defender this season. He is the only junior on the varsity and is a returning letterman. He usually has the thankless task of man marking the best player on the opposing team. "Patrick is a solid defender and does a great job of marking men. He communicates well and as importantly listens well "Coach Randolph said. Sophomore Kyle Bussard has been the best surprise for the Vikings, playing almost all of the minutes at the other outside fullback. "Kyle has done everything I have asked him to do this season and has been a solid defender for us against every team we have faced so far. He really stepped up in preseason and took over the position. "Shared Coach Randolph. Freshman Mason Schacherer has played all over the field for the Vikings and hasn't shied away from the challenge. "Mason has the ability to play anywhere I need him. He is a solid player and I expect great things from him this season and in the coming years." Coach Randolph shared.
The Vikings begin league play this week (9-10-2012) with an away game at Xenia. The Vikings have only won the GWOC South league 1 time and are looking to add another year to their banner. The new Coaching Staff of Jerry Randolph, Assistant Frank Fritsch, J.V Coach Will Heistand would like to invite you to come see the Vikings this season and check our schedule and results online at www.vikingssoccer.org.
The Reserves are having a great year with a current record of 5-1-1
The first local poll for 2012 season is in and we are ranked 8th in the area. Here is the list:
BOYS D1
1. Centerville
2. Beavercreek
3. Fairmont (Kettering)
4. Sidney
5. Lebanon
6. Wayne (Huber Heights)
7. Butler (Vandalia)
8. Miamisburg
9. Northmont (Clayton)
10. Troy
School has started
The school year has started and all players need to stay on top of their studies. Eligibilty is done every week and a player that becomes ineligible for a week can miss as many as 3 games . The term "Student-Athlete" is listed in order of importance to this coaching staff and Athletic department.