Skaneateles FSC will host a Synchro Clinic, July 15–16, 2019.
Josh Babb, National and World Synchro Coach and Director of the Skyliners program will be joining us for on-ice activities. There will be synchro-related off-ice events to fill out each day. All Synchro skaters age 8 and up are encouraged to attend! Download the Clinic Application below.
SAVE MONEY! Early bird deadline is June 15, 2019.
Have questions? Contact Lisa Mirabito at skatepro@themirabitos.com. Please put "Synchro Clinic" in the Subject line.
The document 2019_Synchro_Clinic_App.pdf was attached to this post.
Our Mission: The Skaneateles Figure Skating Club (SFSC) provides instruction, practice and skill development in the sport of figure skating and all that it encompasses for boys and girls of all ages, backgrounds and abilities. This includes, but is not limited to, Moves in the Field, Free Skating, Pair Skating, Ice Dancing, and Synchronized Team Skating. We celebrate those that wish to compete on the ice and those that enjoy skating as recreation. We encourage and promote teamwork among our skaters, as well as self-discipline and personal responsibility on and off the ice. We strive to promote habits that encourage health and lifelong fitness. We are governed by U.S. Figure Skating, and adhere to all its rules and regulations therein.
Click on "News" for updated information about our club!
OUR MAILING ADDRESS:
Skaneateles Figure Skating Club
PO Box 155
Skaneateles, NY 13152
e: skaneatelesfsc@clubmember.org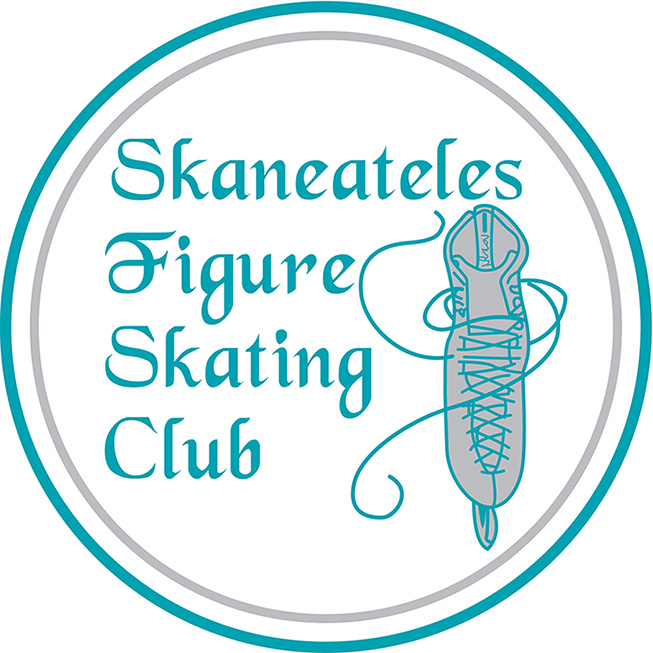 Posted by Lisa Mirabito at Mar 10, 2019 5:00PM PDT
( 0 Comments )
SAVE THE DATE!

Saturday, June 8, 2019

8th Annual
COMPETE USA COMPETITION

Application deadline: May 28, 2019
New! All program music will be uploaded to the Entryeeze site!
Download the application below.

Register online at
http://comp.entryeeze.com/Home.aspx?cid=415
The U.S. Figure Skating membership/SFSC membership year runs annually from July 1–June 30th. All active members must renew their memberships by June 25th in order to take the ice on July 1st. Skaters
will NOT be permitted to take the ice until the full payment for their membership is received. Because of liability purposes, there will be no exceptions to this policy.
Memberships will NOT be renewed automatically.
The Skaneateles Figure Skating Club and the YMCA have joined forces to offer
one season of FREE ice skating lessons to YMCA members.
All skaters are required to have a Learn to Skate membership with U.S. Figure Skating to participate in Learn to Skate Group Lessons. The Membership Fee is $18.00, payable to the Skaneateles Figure Skating Club, and is valid for one calendar year, July 1—June 30. Membership includes one hour of weekly ice time, divided into one (1) 20 minute group skating lesson and 40 minutes of practice time.
Already participated in the Free Lessons, or not a member of the Y, but still want to take lessons? Fees exist for 2nd year and beyond participants, as well as the General Public. Check the Registration Form for more information.
Learn to Skate USA Sessions for the 2018—2019 Season are as follows:
FALL 2018
Mondays: September 17—December 10, 2018
Thursdays: September 20—December 13, 2018
WINTER 2019
Mondays: January 7—March 25, 2019
Thursday: January 10—March 28, 2019
SPRING 2019
Mondays: April 8—June 10, 2019
Thursdays: April 11—June 6, 2019
SUMMER 2019
Mondays: July 8—August 12, 2019
How to register: Download the registration/membership packet by clicking on the link below or going here: https://auburnymca.org/skaneateles/wp-content/uploads/2018/08/Final-fall-18-lts-reg-form.pdf, and bring your completed forms and payment to the registration desk. Registration for Learn to Skate USA lessons closes one week prior to the Session start date. Last minute walk-ins do not allow proper preparation for the appropriate number of coaches and classes, and we want to provide you with the highest quality instruction, so we ask for your assistance with this policy.
Interested in being a Skaneateles FSC Club Member? There is fee to become a SFSC club member, and makes you/your skater eligible to participate in SFSC Club events like the annual Ice Dreams ice show production. Both the registration fee and the club membership fee must be renewed by July 1 each year.