Announcement
HHS DEFEATS JOHN OVERTON 6-3
More editing options
The Commandos ended the regular season with a 6-3 win over the Bobcats of John Overton High School on Wednesday night.
Three Commando pitchers combined to strike out 10 Bobcat hitters on the night. Brandon Tucker, Caid Sanders and Kobe Carter all handled the pitching duties. Tucker and Sanders struck out 5 each in three innings of work.
Overton took a 1-0 lead in the top of the first with three straight hits to start the game. However, Tucker got the next three hitters out with two strikeouts and a ground out to get out of the jam and keep the score 1-0.
The Commandos took the lead for good in the bottom of the third. Hayden Layne and Hayden Mullins walked and with one out Houston Peacock doubled to score Layne and tie the game 1-1. Austin Mays hit a ball through the right side and reached on an error with two outs. The play allowed both Mullins and Peacock to score to make it 3-1 Commandos.
HHS would get three more runs in the bottom of the 5th to put the game away. Mays singled to lead off the inning and Reid Nelson walked. After a wild pitch moved runners to second and third, Luke McClendon singled to drive in Mays to make the score 4-1. Another wild pitch scored Nelson to make it 5-1 and a Gabe Dalton sac fly scored McClendon to give HHS it's 6th run of the game.
With the win the Commandos end the regular season with a record of 27-4. This ties the single-season record for the most regular season wins in school history. A mark first set in 2016. The Commandos will next play in the District 9AAA Tournament beginning on Saturday May 5 at 2:00 vs Gallatin.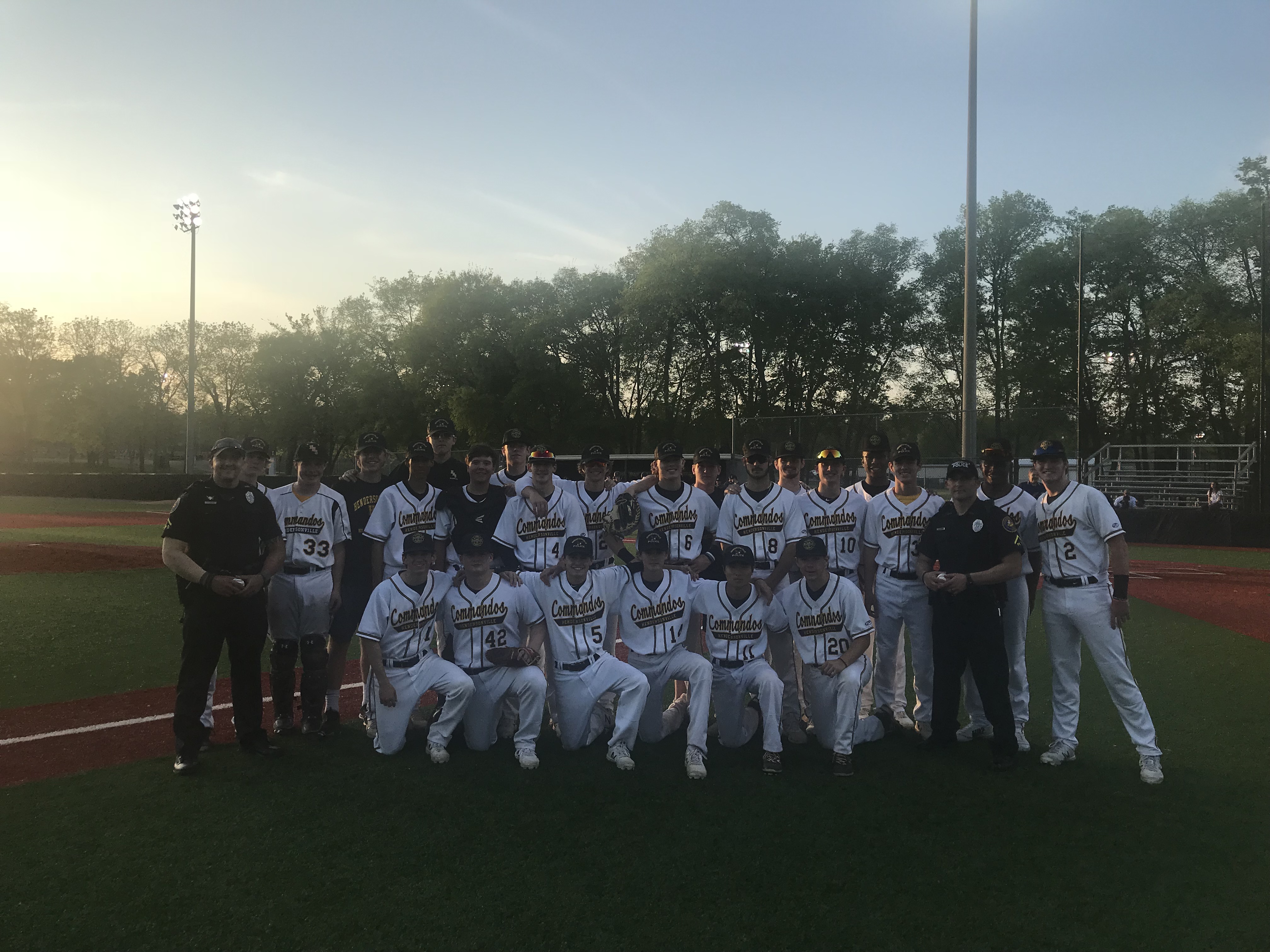 Comments
There are no comments for this announcement.