On a night celebrating Seniors DANICA ANCELL, JASMINE BELL, CHRISTIE HENDEL, JENNA HUGHES, JULIA HYVOVEN, TAYLOR HARTZ, KAYLA MOLLON, PAIGE NEVILLE, and JESSE WHITE, the Cougars defeated Grossmont 2-0 and in doing so won the Grossmont Hills League Championship for the first time in their history. Continuing a recent tread for the team, the Cougars scored first, when Junior LEAH GUERRERO played a beauitful to PAIGE, who turned and fired a 20 yard lazer that found net in the 15th minute. In the 59th minute, the Cougars ended any doubt with a well played set piece from CHRISTIE to TAYLOR, to ELLE REID's brillant header to clinch the 2010 League Championship!!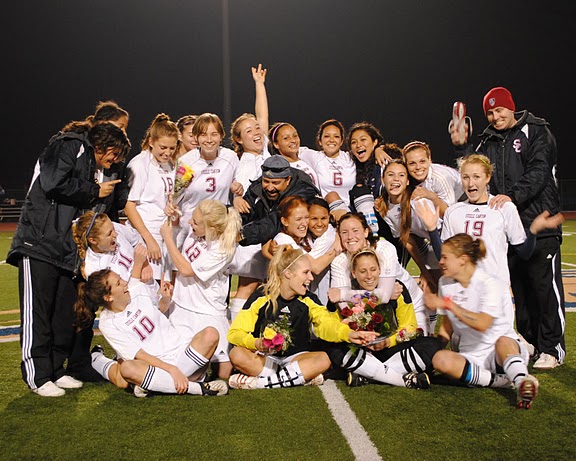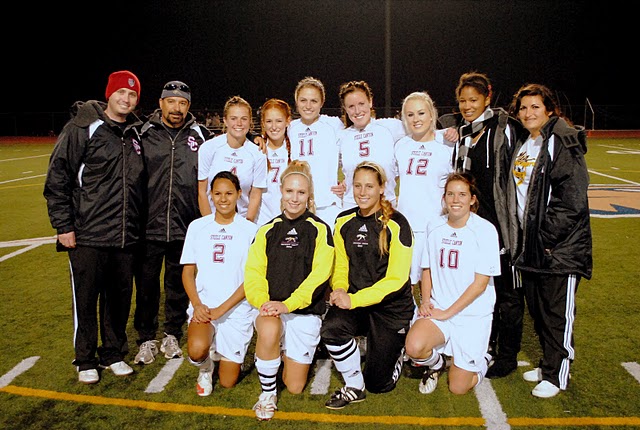 GIRLS SOCCER
UT Coaches' Rankings
Bishop's (IV); 2. Coronado (III); 3. Torrey Pines (I); 4. Westview (II); 5. Cathedral Catholic (III); 6. Rancho Bernardo (I); 7. Rancho Buena Vista (I); 8. Hilltop (I); 9. San Pasqual (I); 10. Steele Canyon (II).
Others: La Costa Canyon (I), Mt. Carmel (II), Poway (I), West Hills (II).