The 2002 De La Salle football schedule is out and new attitude Pilots are looking forward to the challenge! The Pilots will start off the season playing Alpena, completing the home-home series with the Wildcats. Next, the Pilots will take on the Ortonville Brandon Blackhawks at home on September 7th. Next, the Pilots will travel to Crestwood High School to take on Divine Child High School for the first time since 1994. After DC, the Pilots will begin it's league season with U of D Jesuit at Keyworth Stadium in Hamtramck, followed by Brother Rice at home at East Detroit. The following week, the Pilots take on a big rival: Notre Dame at Notre Dame on October 4th. The next week, the Pilots will host the Eaglets of Orchard Lake St. Mary for homecoming, then travel out to Redford Union High School to take on Catholic Central on October 19th. Week 9 will see the Pilots take on Detroit Country Day at Country Day. August 31th: Alpena @ Home; 7:00 pm September 7th: Ortonville-Brandon @ Home; 7:00 pm September 14th: Dearborn Divine Child @ Dearborn Crestwood High School; 7:30 pm September 21st: vs. Detroit U-D Jesuit @ Keyworth Stadium, Hamtramck; 2:00 pm September 28th: Birmingham Brother Rice @ Home; 7:00 pm October 4th: @ Harper Woods Notre Dame; 7:30 pm October 12th: Orchard Lake St Mary @ Home; 7:00 pm HOMECOMING October 19th: Detroit Catholic Central @ Redford Union High School, Redford; 7:00 pm October 26th: @ Detroit Country Day; 7:00 pm NOTE: All HOME games are played at East Detroit Memorial Field on 10 Mile between Hayes and Gratiot.
De La Salle High School and the Catholic High School League lost a legend last Friday, June 14th when Brother George Synan, F.S.C. passed away of natural causes at the De La Salle Retirement Hall in Lincroft, New Jersey. He was 91 years old. Brother George was at De La Salle for over 50 years and in that time as a teacher, athletic director, assistant principal, coach, friend, and legend, he became synonymous with De La Salle to everyone who knew him. He was known throughout the Catholic League and was named a "Legend of the League" in 1978. He was also very well known throughout the city of Detroit, with his popularity rivaling only that of the mayor of Detroit and sometimes even passing him! Words cannot describe the impact and importance of Brother George to De La Salle. To many, he was De La Salle. He was the school historian, pointing out events that occurred in the illustrious history of De La Salle. He would never forget a face or a name. He was the school's ambassador for anything and everything. His impassioned support of the school and its athletic teams led to the naming of the football field in his honor in 1978 at the old school on Glenfield and Connor. When the school moved to Warren, the athletic fields in the back of the school were renamed in his honor. Someday when a football stadium is built for the De La Salle football team, it too will bear the name of Brother George Synan. Brother George will be missed by all who knew him. Without him, De La Salle would not be what it is today. His presence affected seven decades of De La Salle students and he was loved by all. He will be sorely missed. May you Rest In Peace Brother George. * If you have any memories of Brother George, please share them with us on our message board.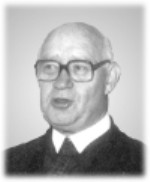 De La Salle Football Coach Paul Verska is proud to present the 22nd Annual East Side Football camp at De La Salle High School from Monday, June 17th to Friday, June 21st. There will be two sessions of the camp again this year. The morning session, from 8 am to 11:30 am, will be for football players entering grades 4-6. The afternoon session, from 12 pm to 3:30 pm, will be for football players entering grades 7-9. The cost of the camp is $95. With the help of Assistant Camp Coordinator Nick Sherevan, Head Coach and Football coordinator at Warren St. Anne, the East Side Football Camp will stress the proper fundamentals of football, with position specific instruction for QBs, Offensive and Defensive Backs, Offensive and Defensive Linemen, Offensive and Defensive Ends, and Linebackers. The camp is taught by the De La Salle High School football staff, along with college players, and C.Y.O. coaches. There will also be instruction on weight training (P.M. session), running form and flexibility, and nutrition and diet. Each day there will be a guest motivational speaker to talk with the players before each session. If you are want to send your child to the East Side Football Camp, you can register at the door on Monday, June 17th at 7:45 am for grades 4-6, 11:45 for grades 7-9. The cost will still be $95. The registration desk will be near the DLS gymnasium at the back of the school.
Summer Weight Room Hours: 8-10 am; 6:30-8:30 am- Monday, Tuesday, Wednesday, and Thursday Team Shoe Sale: Wednesday, May 29th at 2:30 pm in the cafeteria and Monday, June 17th at 11:00 am in the cafeteria Incoming Freshman Weight Room Orientation: Monday, June 17th from 9-10:30 am East Side Football Skills Camp: For incoming Freshmen only, June 17th-June 21st at De La Salle, from 12 pm to 3:30 pm Speed & Agility Training: Tuesday and Thursday during the summer, time TBA Passing Camps: (Varsity Only) Practice: Monday, June 17th-Friday, June 21st, time TBA Scrimmages: (Varsity Only) June 22nd at Sterling Heights Stevenson, 8:45 AM July 13th at Milford- Leave DLS at 8:00 AM July 20th at Milford- Leave DLS at 8:00 AM July 27th at South Lyon Jamboree- Leave DLS at 7:45 AM Helmet Issue & Locker Assignment: Will take place at the following dates and times: Varsity- Thursday, May 9th after meeting J.V.- Wednesday, May 29th after shoe sale Freshmen- Monday, June 17th at 9:00 AM Equipment: You will need the following on opening day: 1. Shorts (team issue) 2. T-Shirt (team issue) 3. Helmet (team issue) 4. Football shoes (team style) 5. Socks 6. Jock with cup 7. Mouth guard 8. Combination lock 9. Lunch & fluids (NO POP) Practice: Helmet & Shorts- Monday, August 12th to Wednesday, August 14th; 8 AM to 4 PM at DLS Full Pads- Thursday, August 15th to Saturday, August 17th; 8 AM to 4 PM at DLS DOUBLE SESSIONS ARE CLOSED CAMPUS. YOU MAY NOT LEAVE Preseason Scrimmage is Wednesday, August 21st at South Lyon High School for 9th, J.V., and Varsity teams at 3 PM. (More details to come) Parent Meeting: Wednesday, August 14th at 7:00 PM in the cafeteria Physicals: You must have a physical and release form on file before you can practice. Please pay attention to the summer dates and come to as many events as you can. It takes a total commitment from the players, parents, and coaches to make a season and a program truly successful. Good luck and Go Pilots!
On Sunday, May 19th, there will be an important football meeting for those students considering playing Varsity Football next season at 11:00 am. Coach Verska wants to meet with the players to discuss plans and events for the summer and to discuss the goals the football staff have for the summer, as well as test players in agilities and core lifts. Please wear shorts and wear gym shoes so you can test for the football team. Bring cleats if you can. Please make it an effort to attend the meeting. It's one small step towards the bigger goal of a winning football program.