Announcement
The Oil-Can Series: De La Salle versus St. Joe's
Posted by
Atif Lodhi
on Jun 13 2006 at 05:00PM PDT
More editing options
From the time De La Salle Collegiate was established in 1926, the story of De La Salle and St. Joe's has been continually entwined. After all, it was a group of St. Joe's alumni, led by Anthony Bodde, St. Joe's Class of 1892, who led the drive in 1923 to build a school which was owned and operated by the De La Salle Christian Brothers, the religious order who staffed St. Joe's, thus establishing De La Salle Collegiate High School. St. Joe's was established in 1871, much in the mold of what De La Salle is today with the motto "Builders of Boys, Makers of Men." The all-male school was run by the Archdiocese of Detroit through St. Joseph's church, located on the corner of Jay and Orleans near present day Eastern Market. It soon garnered a highly regarded reputation of excellence in both education and athletics and known throughout the area as the "Home of the Blue Jays."
With the establishment of the De La Salle varsity football team in 1928, a heated rivalry between two schools emerged due to the schools being staffed by the Christian Brothers and naturally this led to many great battles on the gridiron. From 1928 to 1962, these two schools played each other every year, battling it out in "the Oil Can Game" for bragging rights and the possession over the "Oil Can", an actual oil can painted blue and white on one side (for St. Joe's) and purple and gold on the other (for De La Salle). The oil can was donated in the 1930s as a symbol of the rivalry and is presently located at De La Salle.
But as the population shifted north and east, especially after World War II, the enrollment at St. Joe's began to fall and by the 1960s, St. Joe's was a shell of its former self in terms of student population. In 1962, St. Joe's played its last game in the Catholic League Central Division and against De La Salle in football before dropping down to the Central-West for its last year in 1963. By March, 1964, St. Joe's was slated to close, thus ending a 93 year legacy of education in Detroit. Even though St. Joe's closed in the spring of 1964 and many St. Joe's students transferred over to De La Salle in the fall of 1964, the spirit of the Blue Jays lives on today in the minds of the people who attended the school and in the hallways of De La Salle for it were not for St. Joe's, there would be no De La Salle today.
More information regarding this rivalry will be provided soon - De La Salle led the overall rivalry 25-7-3.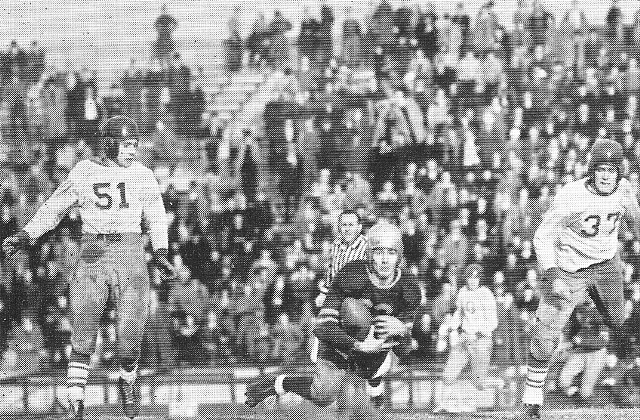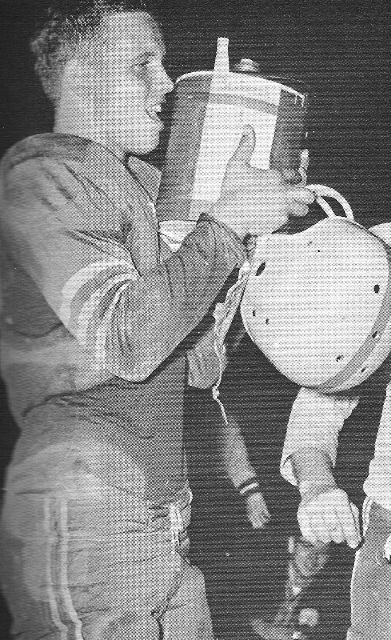 Comments
There are no comments for this announcement.