Announcement
Sport Psychology with Karlene Sugarman, M.A.
Posted by
BOB TWIDLE
on Dec 15 2006 at 04:00PM PST
More editing options
Click on my photo for site access. Welcome to Sport Psychology! These pages will help explain what Sport Psychology is, tell how to get started in the field, and offer some practical skills to help athletes, professionals, parents and coaches. Performance-enhancement skills are not just applicable to athletics. I have taken these skills into the corporate world with great success, teaching things such as team building, leadership, communication, and motivation skills. This Sport Psychology web site consists of excerpts from my book, Winning the Mental Way. They include: Why Mental Training? Peak Performance Imagery Cohesion Careers in Sport Psychology Leadership Characteristics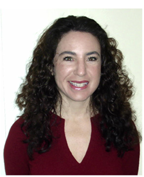 Comments
There are no comments for this announcement.