Announcement
<center>2010 Golden Jag Award</center>
Posted by
Dave Rea
on Nov 23 2010 at 04:00PM PST
More editing options
The 2010 Golden Jag Award was presented to Trevor Thome at the Jaguar Banquet on November 23rd. Trevor played with the Jaguars for 7 seasons. He played Flag in 2004 & 2005, JV from 2006 - 2008 and was on Varsity the last 2 seasons.
He earned the award for his Leadership, Pride, Effort, Dedication and Positive Football Attitude. Trevor also won the JV Coach's Award in the 2008 Season.
Update: After playing football in 8th grade during 2011 Trevor has been starting for the Bucks as a Freshman and Sophomore. So far he has amassed 606 rushing yards on 119 carries coupled with 15 receptions for 219 yards. He is also a leader in the Bucks' secondary on Defense.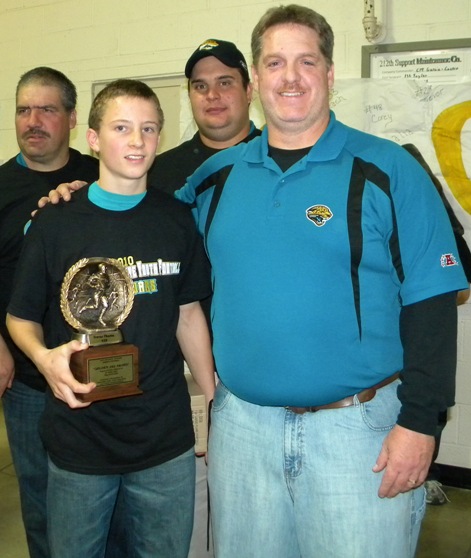 Comments
There are no comments for this announcement.