Announcement
<center>2009 Golden Jag Award</center>
Posted by
Dave Rea
on Nov 26 2009 at 04:00PM PST
More editing options
The 2009 Golden Jag Award was presented to George Dufour at the Jaguar Banquet on November 24th. George played with the Jaguars for 6 seasons. He played Flag in 2003, JV in 2004 & 2005 and was on Varsity the last 3 seasons. He did not play in 2006.
He earned the award for his Leadership, Pride, Effort, Dedication and Positive Football Attitude. He lead the Jaguars from his QB position in 2009.
Congratulations George, Jaguar Football is proud of you!
Update: George did not play high school football and graduated in 2012. He is currently attending Kent State pursuing a business degree.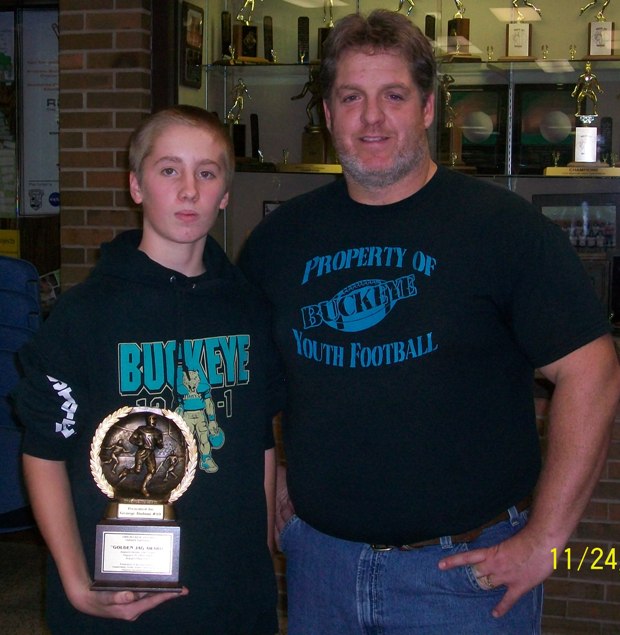 Comments
There are no comments for this announcement.