Announcement
<Center>Jags Win The 2009 Medina Kick Off Classic</center>
Posted by
Dave Rea
on Aug 23 2009 at 05:00PM PDT
More editing options
The Jaguars came out of the pool play portion of the Medina Kick Off Classic with 2 wins. They defeated the Medina Stallions 25-6 and followed that up by beating the Medina Broncos 13-6. They claimed the Number 2 spot in the 9 team pool at the end of Saturday.
The Jaguars defeated the #3 ranked CCYF Falcons by a score of 19-6 at Medina Sunday afternoon to advance to the Varsity Championship game against the #1 seeded Warrensville Cowboys. They then sealed the deal by defeating the Cowboys 7-6 on Sunday night at Medina High School and won the tournament.
Congratulations to Head Coach Paul Fowler, Assistants Mike Arena, Chris Calta and Bryan Willis, and all the Jaguars Varsity on an excellent weekend of football and bringing home the Kick Off Classic Trophy!
The Teal Black Attack Is Back!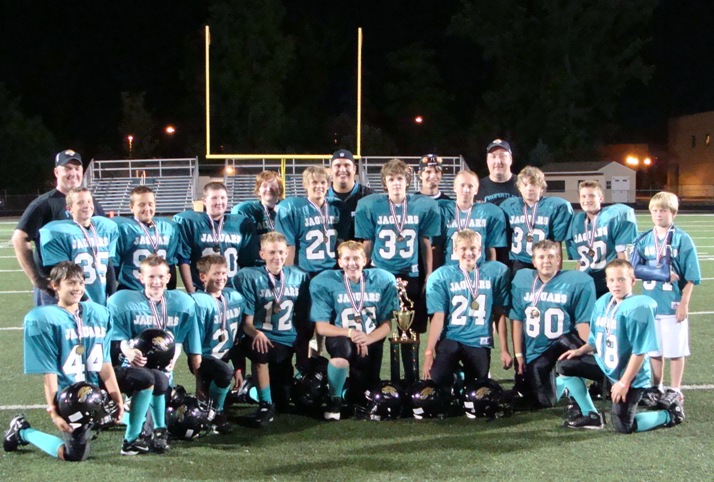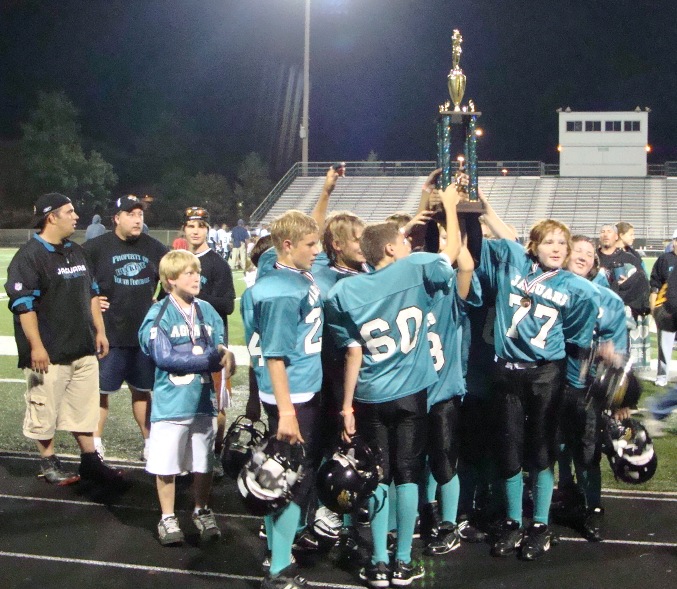 Comments
There are no comments for this announcement.