Announcement
<center>2008 Iron Jag Award</center>
Posted by
Dave Rea
on Oct 29 2008 at 05:00PM PDT
More editing options
The Iron Jag was handed out for the 3rd time in 2008, it was first handed out in the 2004 season. This award is similar to the Golden Jag but puts the emphasis on Heart, Toughness, Intensity, and Desire.
This years's recipient is Zach Diaz. Zach has been with the Jags since he started in Flag during the 2003 season. This is his second year at the Varsity level and he personifies all those qualities that the award recognizes. His play on the field both during practices and games has contributed to the Jaguars posting another successful season in 2008.
Congratulations Zach Jaguar Football is proud of you!
Update: Zach played 4 season with the Bucks. The 2013 Season was his senior year and he will graduate in the spring of 2014. Zach had a great senior season with the Bucks playing both Offensive Tackle and Linebacker and helping lead them to a 6-4 regular season and a fifth appearance in the OHSAA State Playoffs against Clyde. From his Linebacker position he had 11 solo tackles, 32 Assists, 6 Tackles for a Loss and 2 Sacks. He was named 2nd Team All Patriot Conference at OT and was awarded the 'Iron Antler' at the Bucks season ending Award Ceremony.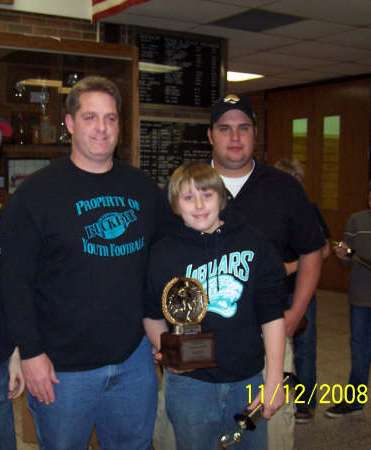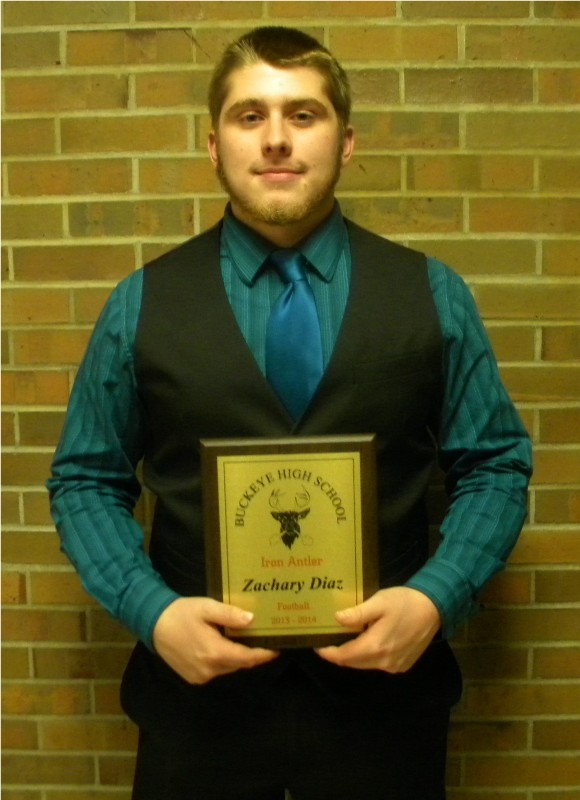 Comments
There are no comments for this announcement.