Announcement
<center>2007 Golden Jag Award</center>
Posted by
Dave Rea
on Nov 22 2007 at 04:00PM PST
More editing options
The Golden Jag Award for 2007 went to Anthony Kisiday. Anthony has been with the Jags for the last 3 seasons. He started with the Jags JV in 2005, where he won the Coach's Award, and has been on the Varsity for the 2006 & 2007 Seasons. He represented Heart, Pride and Discipline that are the cornerstone of Jaguar Football.
He stepped it up this seaon for new Coach Dave Kargle and became a team leader and a player that could be depended upon in both practices and games. Congratulations Anthony! The Jags are proud of you!
Update: Anthony was a Senior lineman with the Bucks in the 2012 season and he was named to the All Patriot Athletic Conference 1st Team as a Linebacker. He was chosen Co-MVP with former Jets Rick Monroe. To top it off he was awarded the "Golden Buck" Award which is given each year to a senior who best exemplifies the outstanding qualities and characteristics of a Buckeye Football player. The award consists of a mounted Buckeye Football Helmet and the player's name engraved on the Golden Buck Plaque. He is currently attending Ohio University in Athens.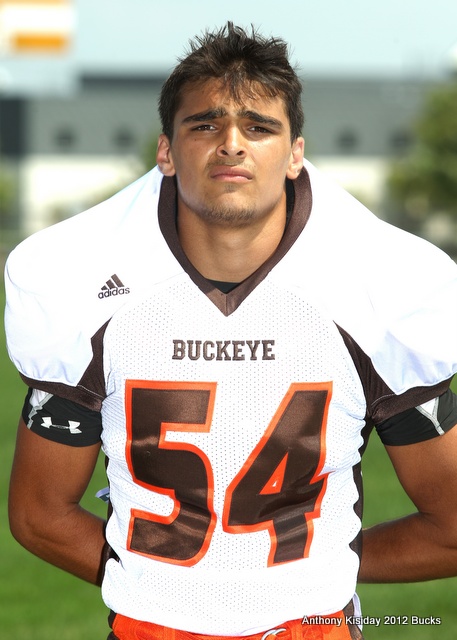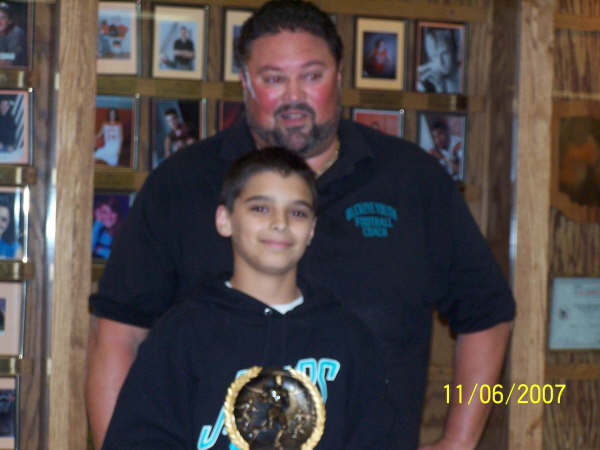 Comments
There are no comments for this announcement.