Announcement
<center>2005 Golden Jag Award - Part 2</center>
Posted by
Dave Rea
on Oct 25 2005 at 05:00PM PDT
More editing options
The Golden Jag Award for 2005 is a co-award between two players since the coaches couldn't decide on just one, and they account for the Iron Jag award too. The second recipient is Austin Friel who is the first 7 year player to go through Buckeye Youth Football. The Jags had only 6 returners from the 2004 squad and his leadership and discipline at Quarterback was very much needed.
Austin started with the Panters Flag in 1999, then moved to the Jags Flag in 2000. He then spent three seasons with the JV from 2001 to 2003. He moved to Varsity in 2004 and finished his second season there in 2005. Congratulations Austin, the Jags are proud of you!
Update: Austin played for the Bucks from 2007-2010. He was the back up QB to former Jaguar Mike Kelly who was a senior in the 2009 season. Austin stepped into the starting QB position for the Bucks in 2010. He finished is career with 277 yards rushing and was 120 of 260 passing for 1,526 yards. He tossed 8 touchdown passes and scored 48 points for the Bucks. He made 2nd Team Offense on the Patriot Athletic Conference for his senior year and graduated in 2011. Austin is currently working at MC Sports and attending the University of Akron.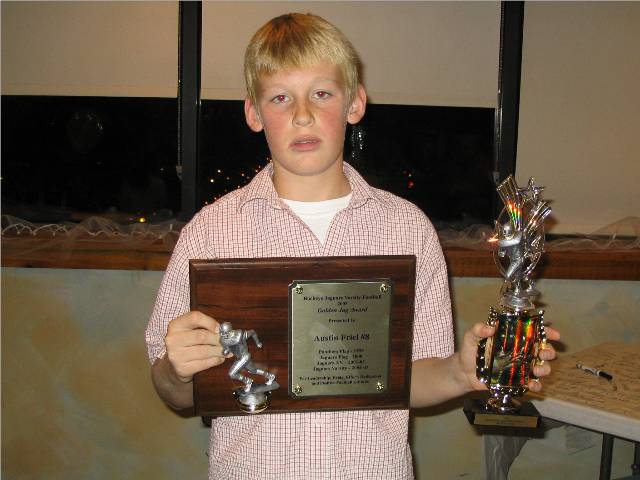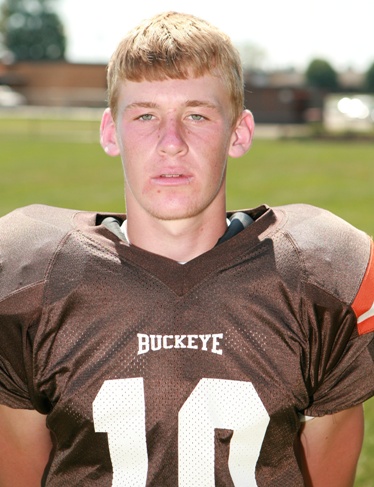 Comments
There are no comments for this announcement.